Dax Shepard Brings the Coms and the Drams to CBB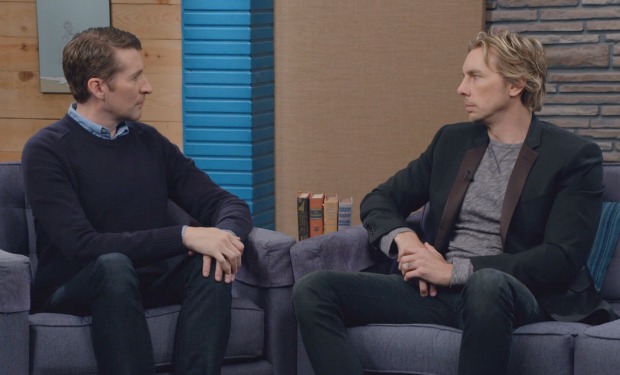 Dax Shepard has some serious acting chops and his work on Idiocracy, Robot Chicken, Web Therapy, and, of course, Parenthood prove that. And Dax has shown that he's willing to go to great, uncomfortable lengths as a sign of dedication to his craft.
So when he comes to Comedy Bang! Bang! Scott asks him to give a little master class in the fine art of acting. In this clip, Dax demonstrates the difference between comedic and dramatic acting. He deftly transforms a single line into a laugh-out-loud slapstick routine and then moves you to tears in the next moment. Now that's acting!
Want the latest news from Comedy Bang! Bang!? Like them on Facebook and follow them on Twitter@comedybangbang and use the hashtag #cbbtv.
Comedy Bang! Bang! airs on IFC on Fridays at 11p
Tags:
Comedy Bang! Bang!
,
Dax Shepard
---
---
---
Powered by ZergNet
---
You must be logged into Comment
Newest
Oldest
Most Replied
Most Liked
Comments( )