You're Definitely Going to Want to Watch Ty Burrell and Scott Sword Fight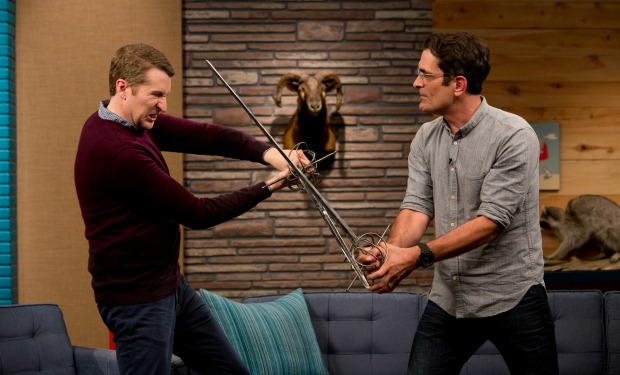 Scott Aukerman has done a lot of interviews over the years. Between the podcast and the television show, it's not really surprising that by the time he gets to Comedy Bang! Bang!'s fourth season he wants to shake things up a bit.
So when Modern Family star Ty Burrell stops by, Scott challenges him to a good old-fashioned sword fight. They talk, they duel, they catch up on their family news—it's all in a day's work for two television professionals.
Want the latest news from Comedy Bang! Bang!? Like them on Facebook and follow them on Twitter@comedybangbang and use the hashtag #cbbtv.
Comedy Bang! Bang! airs on IFC on Fridays at 11p
Tags:
Comedy Bang! Bang!
,
Scott Aukerman
,
Ty Burrell
---
---
---
Powered by ZergNet
---
You must be logged into Comment
Newest
Oldest
Most Replied
Most Liked
Comments( )