Watch Reggie Watts Bust Rhymes with The Lonely Island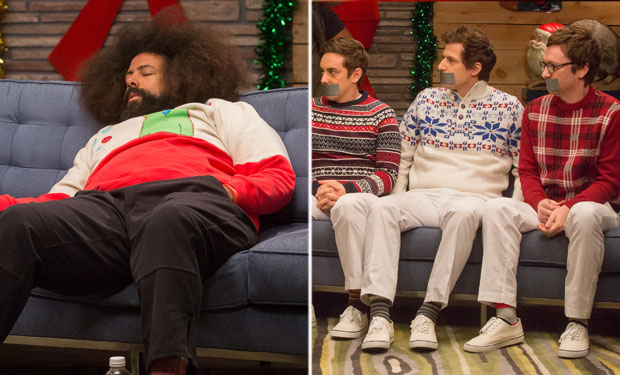 For the final installment of Reggie Makes Music for the season, Reggie Watts goes out with a bang! (bang!) with a little help from The Lonely Island.
When Akiva Schaffer, Andy Samberg, and Jorma Taccone start spitting out rhymes set to Reggie's sick beats, the mic gets too hot to handle. As the beats go on, no one can stay on the mic for more than a second or two before they have to drop it faster than Rick Ross's Maserati. That's right no one can handle the heat coming off this cypher.
Want the latest news from Comedy Bang! Bang!? Like them on Facebook and follow them on Twitter@comedybangbang and use the hashtag #cbbtv.
Comedy Bang! Bang! airs on IFC on Fridays at 11p
Tags:
Comedy Bang! Bang!
,
Reggie Makes Music
,
Reggie Watts
,
The Lonely Island
---
---
---
Powered by ZergNet
---
You must be logged into Comment
Newest
Oldest
Most Replied
Most Liked
Comments( )