10 Lonely Island Tracks You Need to Listen to Right Now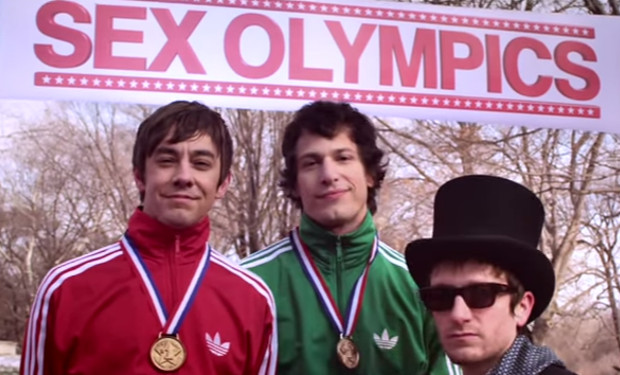 Catch The Lonely Island on the Comedy Bang! Bang! season finale Friday 11p.
They may be considered musical comedy, but The Lonely Island are no joke. Despite their hilarious videos and ridiculous lyrics, The Dudes consistently put out kickass jams that span multiple genres and even decades. Need a '90s boy band throwback tune? No problem. Or a Beastie Boys-inspired rap? They've got you covered. To get you amped up for their appearance on this Friday's Comedy Bang! Bang!, here's a playlist of The Lonely Island's 10 best hits. Consider this a Christmasakuah present from us to you.
10. "J*zz in My Pants"
If you ever wondered how to simultaneously compliment and disappoint a chick, this would be it.
---
9. "The Creep"
It's about damn time someone composed an ode to John Waters' pencil thin mustache!
---
8. "Jack Sparrow"
It may be time for another "Pirates of the Caribbean" movie, but with Michael Bolton as the lead. Only he needs to wear his mane of luxurious '90s hair.
---
7. "Shy Ronnie 2: Ronnie & Clyde"
When Ronnie pictures everybody naked, things backfire.
---
6. "I Just Had Sex"
Don't know about you guys, but we always play this sultry tune after sex because romance.
Pages: 1 2
Tags:
;osts
,
The Lonely Island
---
---
---
Powered by ZergNet
---
You must be logged into Comment
Newest
Oldest
Most Replied
Most Liked
Comments( )