Spend Halloween with Comedy Bang! Bang! and The Birthday Boys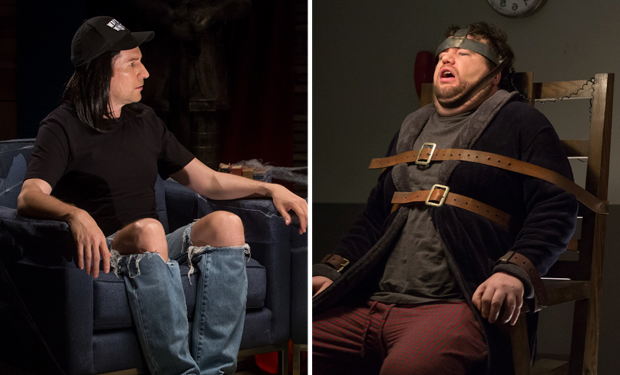 The thrills and chills kick off Friday at 11p.
Flaming Lips lead Wayne Coyne stops by Comedy Bang! Bang! to help celebrate Halloween. They are visited by the most frightening visions ever: The ghost of Scott's former career, a creepy couple and the Comedy Bang! Bang! accountant.
Then, The Birthday Boys definitively prove that women are funny. The end. The ridiculous debate comes to its only logical conclusion with help from Casey Wilson, Sandra Bernhardt, Nicole Byer, Ellie Kemper, Lennon Parham, June Diane Raphael and our very own Garfunkel and Oates — Kate Micucci and Riki Lindhome. Plus, Tim hurts his manhood and it has nothing to do with women.
Tags:
Casey Wilson
,
Comedy Bang! Bang!
,
The Birthday Boys
,
The Flaming Lips
,
Wayne Coyne
---
---
---
Powered by ZergNet
---
You must be logged into Comment
Newest
Oldest
Most Replied
Most Liked
Comments( )