Watch a Young Reggie Watts in This Ska-Filled Documentary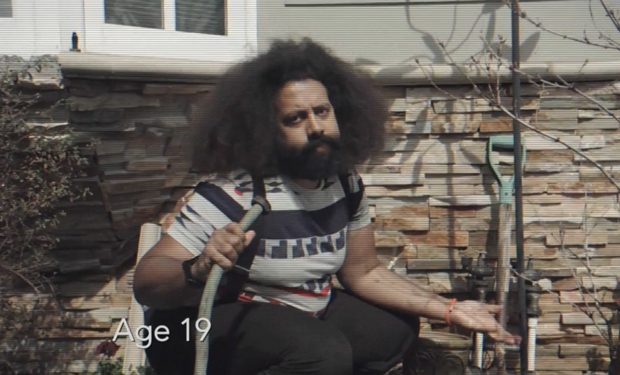 As the one-man house band on Comedy Bang! Bang!, Reggie Watts has a pretty sweet gig. He gets to hang out with Jessica Alba, Anna Kendrick, Weird Al Yankovic, and Paul Rudd while making music with everyone from Ellie Kemper to Lizzie Caplan to Patton Oswalt. Life seems pretty good for Reggie.
But it hasn't always been so easy. On this week's Comedy Bang! Bang!, take a look back at his to success with a lively soundtrack to his life's most painful moments provided by ska band, The Vandals.
Want the latest news from Comedy Bang! Bang!? Like them on Facebook and follow them on Twitter@comedybangbang and use the hashtag #cbbtv.
Comedy Bang! Bang! airs on IFC on Fridays at 11p
Tags:
Comedy Bang! Bang!
,
Reggie Watts
,
The Vandals
---
---
---
Powered by ZergNet
---
You must be logged into Comment
Newest
Oldest
Most Replied
Most Liked
Comments( )