---
Bob Odenkirk Is Being Haunted on Comedy Bang! Bang!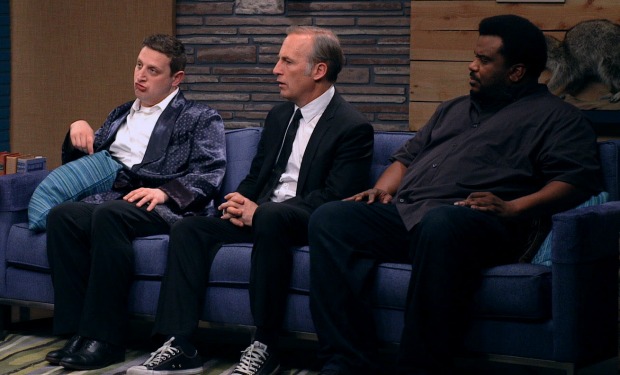 Comedy Bang! Bang! airs Thursdays 10:30p.
Cheech and Chong. Burns and Allen. Stiller and Meara. Ofendorf and Sorbinstein?
If you haven't heard of that last one, tune in to a new episode of Comedy Bang! Bang! this Thursday at 10:30p and get to know the comedy duo who is so close that even death can't keep them apart, much to Bob Odenkirk's dismay. Not only are Ofendorf and Sorbinstein reunited for the first time since death tried to tear them apart, but they perform one of their bits for the studio audience (sadly the television audience can't see ghosts, because, physics.)
Watch now, if you dare:
Want the latest news from Comedy Bang! Bang!? Like them on Facebook and follow them on Twitter@comedybangbang and use the hashtag #cbbtv.
Comedy Bang! Bang! airs on IFC on Thursdays at 10:30p
Tags:
Bob Odenkirk
,
Comedy Bang! Bang!
---
---
---
Powered by ZergNet
---
You must be logged into Comment
Newest
Oldest
Most Replied
Most Liked
Comments( )