---
Josh Homme and Reggie Watts Sing a Love Song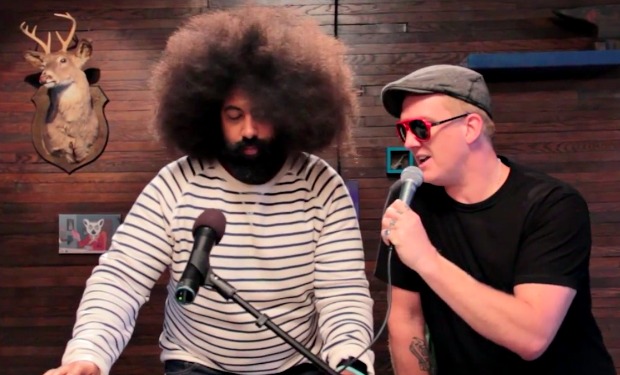 Josh Homme and Reggie Watts sitting in a tree… We're not going to go so far as to say that the Queens Of The Stone Age lead singer is in love with Reggie, but on the latest installment of Reggie Makes Music they sing a pretty sweet love song together. Watch, repeat, memorize all the lyrics and sing it to that special someone in your life.

Want the latest news from Comedy Bang! Bang!? Like them on Facebook and follow them on Twitter@comedybangbang and use the hashtag #cbbtv.
Comedy Bang! Bang! airs on IFC on Fridays at 10/9c
Tags:
Comedy Bang! Bang!
,
Josh Homme
,
Queens Of The Stone Age
,
Reggie Makes Music
,
Reggie Watts
---
---
---
You must be logged into Comment
Newest
Oldest
Most Replied
Most Liked
Comments( )