Watch Reggie Watts "Dance Badly" with Yoko Ono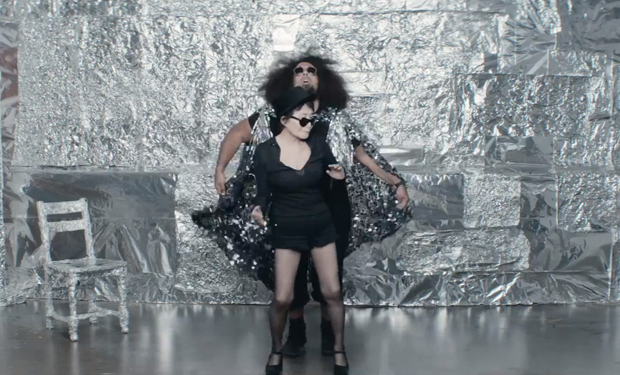 A familiar face popped up in Yoko Ono and her Plastic Ono Band's new video for "Bad Dancer": Comedy Bang! Bang! star Reggie Watts! The video off of Ono's new album Take Me to the Land of Hell is the party you wish you were at with foil-lined walls, bad dancing and a load of unlikely cameos including Reggie, Beastie Boys Mike D. and Ad Rock, Roberta Flack, Justin Vivian Bond, Questlove, Heems, Deerhoof's Greg Saunier — even Ira Glass. What?
Want the latest news from Comedy Bang! Bang!? Like them on Facebook and follow them on Twitter@comedybangbang and use the hashtag #cbbtv.
Comedy Bang! Bang! airs on IFC on Fridays at 10/9c
Tags:
Comedy Bang! Bang!
,
Reggie Watts
,
Yoko Ono
---
---
---
Powered by ZergNet
---
You must be logged into Comment
Newest
Oldest
Most Replied
Most Liked
Comments( )