---
Pee-wee Herman Shares the Perfect Halloween Snack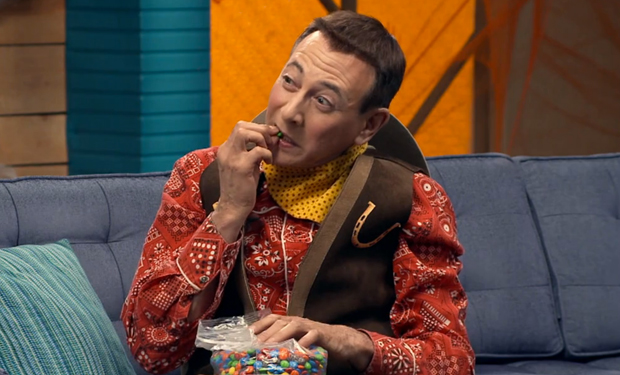 Tighten your bow ties and shorten your pants, because this week Pee-wee Herman is coming to Comedy Bang! Bang!. While we always think of Pee=wee Herman in his trademark grey suit and red bow tie, when he graces the Comedy Bang! Bang! couch, it looks like he raided Cowboy Curtis' wardrobe. You'll want to take a picture so it will last longer.
Watch Pee-wee share some cowboy-themed recipes in the clip below.
Tune in on Friday at 10/9c for the full Halloween episode.
Want the latest news from Comedy Bang! Bang!? Like them on Facebook and follow them on Twitter@comedybangbang and use the hashtag #cbbtv.
Comedy Bang! Bang! airs on IFC on Fridays at 10/9c
Tags:
Comedy Bang! Bang!
,
Peewee Herman
---
---
---
You must be logged into Comment
Newest
Oldest
Most Replied
Most Liked
Comments( )