Watch Paul F. Tompkins Declare War on Birds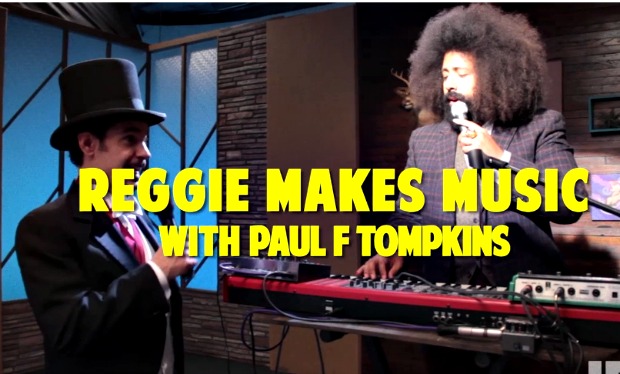 In the latest installment of Reggie Makes Music, Paul F. Tompkins continues Alfred Hitchcock's valuable work of warning the world that birds are evil. While we all knew that Tompkins could rap – at least when he's playing Ice-T on the Comedy Bang! Bang! podcast – it takes a real hero to tell us the truth about our fine-feathered friends.
Watch now and then tune in for a new episode of Comedy Bang! Bang! on Friday at 10/9c:
Want the latest news from Comedy Bang! Bang!? Like them on Facebook and follow them on Twitter@comedybangbang and use the hashtag #cbbtv.
Comedy Bang! Bang! airs on IFC on Fridays at 10/9c
Tags:
Comedy Bang! Bang!
,
Paul F Tompkins
,
Reggie Makes Music
,
Reggie Watts
---
---
---
Powered by ZergNet
---
You must be logged into Comment
Newest
Oldest
Most Replied
Most Liked
Comments( )