Love Makes Ben Schwartz Curse Like a Pirate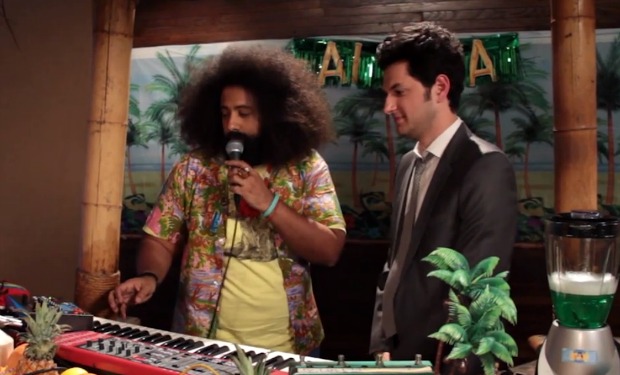 George Carlin famously noted that there are seven dirty words you can't say on television. But when it comes to the web, anything goes. Comedian Ben Schwartz learned that valuable lesson when he stopped by Reggie Makes Music and started to curse like a drunken sailor on shore leave. While the song the duo created started out friendly enough, when Reggie asked Ben to sing about love, it all went downhill. Watch below.
Want the latest news from Comedy Bang! Bang!? Like them on Facebook and follow them on Twitter@comedybangbang and use the hashtag #cbbtv.
Comedy Bang! Bang! airs on IFC on Fridays at 10/9c
Tags:
Ben Schwartz
,
Comedy Bang! Bang!
,
Reggie Makes Music
,
Reggie Watts
---
---
---
Powered by ZergNet
---