Characters
Max Williams (Gunter)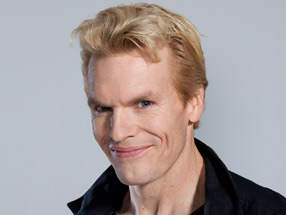 Before becoming an actor and writer in Los Angeles, Max Williams played professional hockey in Peoria, Illinois. His father was a professional hockey trainer for the Montreal Canadiens, at the time of Max's birth, just outside of Montreal, in Pointe Claire, Quebec.

In 1998 Williams moved to Hollywood in pursuit of a TV / film career. He became a member of the Elephant Theater Company, and was cast in a series of successful plays.

In the fall of 2000, Williams made his TV debut on the series, Arli$$, playing conflicted, pro baseball player, Buzz. In 2003 he followed up with more TV screen time on The District.

In 2009, Williams was nominated for his performance in The Lucky 7, a film honored at AOF (Action on Film International Film Festival), in the Science Fiction category. That same year he was nominated as Best Comedic actor by the LA Weekly, playing Cody Powers, in The Elephant Theater's award winning, Block Nine. In 2010 he had a role in Showtime's, Shameless.

Williams gravitates to playing gritty characters that straddle both sides of the law, evident by his past performances where he was either getting out of jail, or sending someone there. In the web series, Zoo City, Williams plays Dion Latrelli, a former hit man who goes straight.