Characters
Kate Kelton (Martine)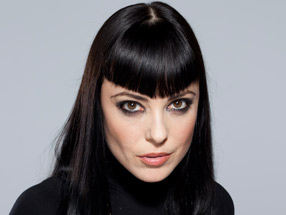 Kate Kelton's unforgettable turn in cult-classic, Harold & Kumar Go to White Castle (2004), cemented her love of the craft after her print and commercials beginnings in Toronto, Canada.

She was the world's first non-blond "Tic Tac Girl" in an enormously popular campaign that aired for almost a decade.

Kelton made her big-screen debut at the Toronto International Film Festival, in a brief cameo in Oscar-nominated director Deepa Mehta's, The Republic of Love (2000).

Alongside several indie films and TV guest spots, it was Shaggy's hit music video for, "It Wasn't Me", that first exposed her to the global audience Tic Tac would later reach.