Characters
Eric Roberts (Racken)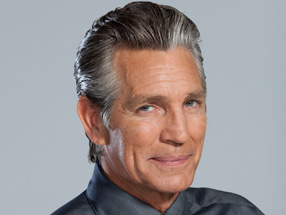 Roberts is an Academy Award nominee for his role in Runaway Train and a three-time Golden Globe nominee for Runaway Train, Star 80, and King of the Gypsies. He also won a Golden Satellite Award for the 2002 season of Less Than Perfect, now in syndication on Lifetime.

In addition, Roberts received critical acclaim at the Sundance Film Festival for his roles in A Guide to Recognizing Your Saints in 2006 and It's My Party in 1996. He starred in La Cucaracha, which won Best Film at the Austin Film Festival in 1998, and for which Roberts won Best Actor at the New York Independent Film Festival that same year. Other notable performances include his roles in Final Analysis, The Pope of Greenwich Village, Raggedy Man, Hollywood Dreams, Babyfever, Heaven's Prisoners, The Specialist, and most recently The Dark Knight, starring opposite Christian Bale. His highly anticipated reunion with Mickey Rourke and Sylvester Stallone in The Expendables was a box office hit.

On television, Roberts has received international attention for roles in NBC's Heroes, Entourage and The L Word. He also made a profound impact in the Emmy-nominated adaptation of Truman Capote's In Cold Blood, directed by Jonathan Kaplan and co-starring Anthony Edwards.

He joined the cast of the Starz series Crash for its second season, playing the kind of complex character Roberts is known for, and can currently be seen on The Young and the Restless.

Roberts has also diversified into music videos, appearing in Sophie Muller's "Mr. Brightside" video for The Killers, and Brett Ratner's video for Mariah Carey's "Emancipation of Mimi" - both award winners. In 1989, Roberts won the Theatre World Award for his role on Broadway in Burn This. He returned to the New York stage in 2003 in The Exonerated and appeared in the show's touring company as well.

Roberts was born in Biloxi, Mississippi, and grew up in and around the Atlanta area. He began his career as an actor in his late teens in New York City on the soap opera Another World.

If you ask Roberts today, he will tell you he has more than retained his passion for acting, but that there have been some additions to his repertoire of which he is most proud, namely his daughter Emma Roberts, and his step kids, Morgan and Keaton Simons.