Best Party Ever
Top 10 Wildest Parties in Movie History
Party on with the Benders season finale tonight at 10P ET/PT.
Posted by Brian Steele on
With the Uncle Chubbys boys throwing a wild party for Karen and Paul this week on the season finale of Benders, we thought we'd pay tribute to the biggest and most badass parties ever thrown on the big screen. Which parties would you die to go to? Which ones are you most likely to die at from going to? Before you catch the Benders finale tonight at 10P ET/PT, check out our list of the craziest parties to ever grace the silver screen.
---
10. Bachelor Party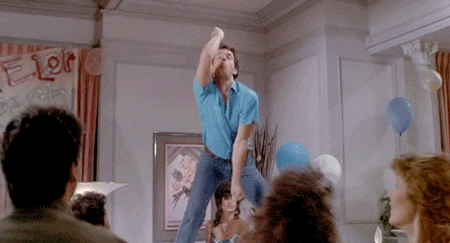 Name the last party you went to attended by Tom Hanks AND a literal high horse. And if you can, kudos.
---
9. Animal House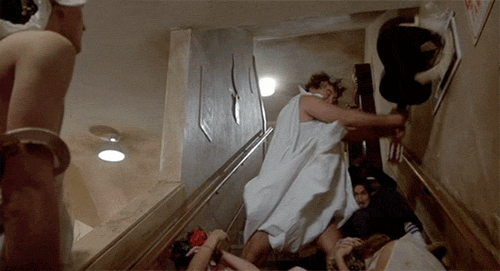 Hey, does anyone want to hear me play gui—Ah, Bluto, what the hell??!!
---
8. Old School
Kegs, a hot DJ, random streaking…the Old School party has it all. We're betting Frank never made it to Bed, Bath and Beyond, though.
---
7. Revenge of the Nerds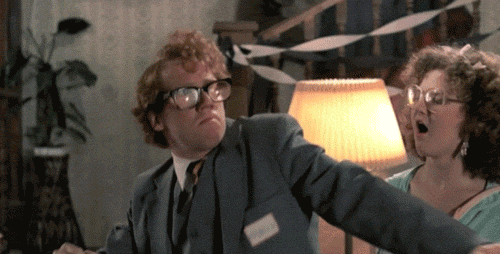 Ain't no party like a nerd party, particularly when "Thriller" starts playing. Don't forget the "Wonder Joints."
---
6. Boogie Nights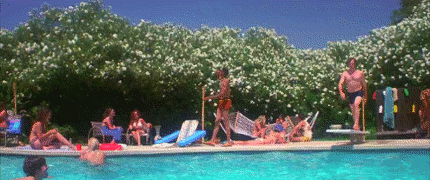 If you ever find yourself at a party filled with '70s adult film stars, remember to put a towel down.
---
5. House Party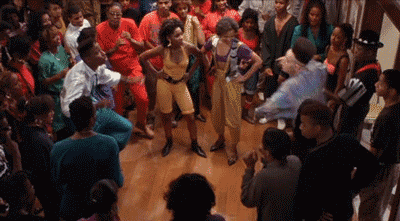 If you're wondering what the '90s were like, watch any of the House Party movies. They were like this.
---
4. Can't Hardly Wait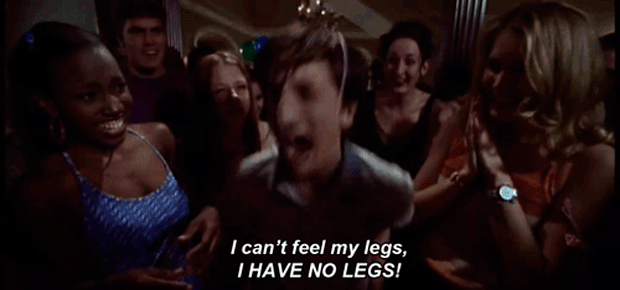 This party is like an uncut blast of ever '90s high school movie. When the kid from Hook is bringing down the house with an epic lip sync performance of "Paradise City," you know it's a good party.
---
3. Weird Science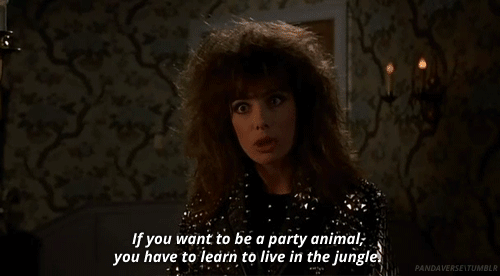 Mutants, missiles and Kelly LeBrock. Whatever you do, don't tell Chet!
---
2. Real Genius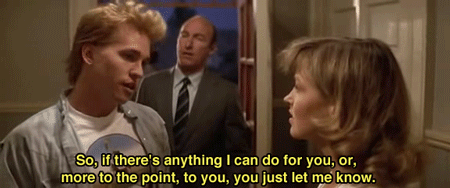 Val Kilmer knew the one secret to a kick-ass party. In a word, lasers!
---
1. Risky Business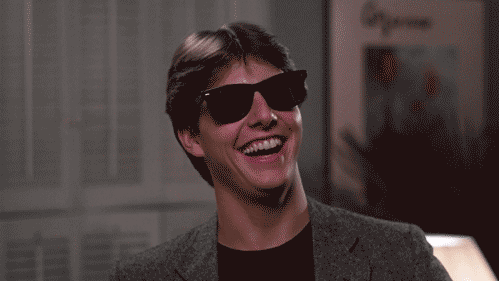 Before there was Xenu, there were hookers. High school would never be the same.