The Ice Men Cometh
Watch the Benders Guys Be Teammates On and Off the Ice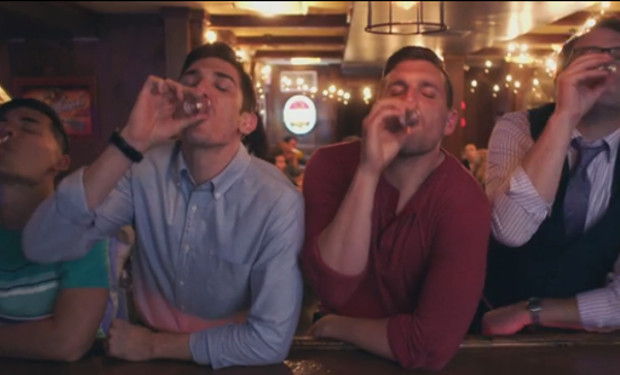 Posted by Melissa Locker on
On Benders, IFC's new comedy about a group of beer-guzzling buddies who are obsessed with their amateur hockey team, it's clear that the guys are a team, whether they are on the ice or on the couch.
As we await the show's premiere on Thursday, October 1st, get a sneak peek now with two new clips, featuring Paul (Andrew Schulz), Anthony (Chris Distefano), Karen (Lindsey Broad), Dicky (Mark Gessner), Sebalos (Ruy Iskandar), a cat lady, and some quality couch time. In the clips, the guys prove that they have smooth moves on and off the ice, especially when it comes to making a play for the ladies. It's clear that these friends always have each others backs, even when they probably shouldn't.
Get a sneak peek of some scenes from Benders below and be sure to check out the premiere on Thursday, October 1st at 10P on IFC.
video player loading
.
.
.
video player loading
.
.
.