Ice Ice Babies
Watch a Sneak Peek of IFC's Upcoming Hockey Comedy Benders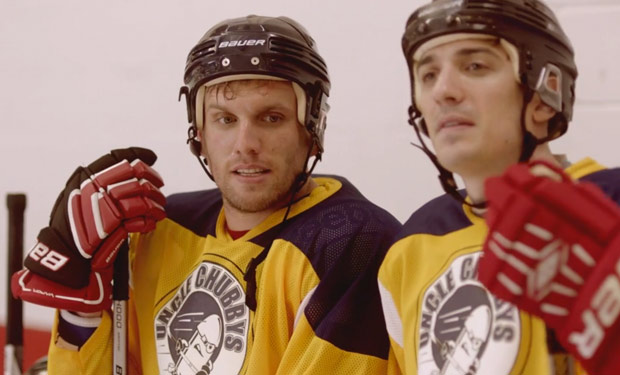 Posted by Melissa Locker on
On Benders, IFC's new comedy about a group of buddies with an unhealthy obsession with their amateur hockey team, every aspect of life and relationships are discussed while the guys wait to take the ice.
In the new clip from the upcoming premiere, Anthony (Chris Distefano) reveals to Paul (Andrew Schulz) that his girlfriend has a fatal flaw or two— one of which involves talking during Marc Maron's WTF podcast. Luckily, it turns out that he is a bit of an evil genius when it comes to breaking up with the ladies. If only he could use his powers for good— or for goals on the ice.
Watch a scene from Benders below and be sure to check out the premiere on Thursday, October 1st at 10P on IFC. 
video player loading
.
.
.