Dad vs Priest
Watch Benders' Chris Distefano Tell a Crazy Story About Almost Getting Kicked Out of Catholic School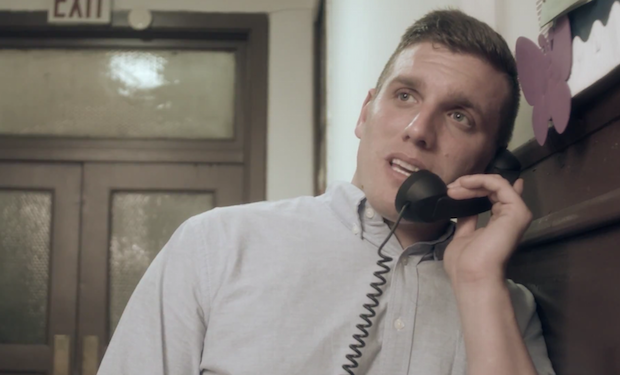 Posted by Derrick Rossignol on
Chris Distefano, one of the stars of IFC's upcoming hockey comedy Benders, is a guy with a penchant for mischief. Take this tale he shares in a new video for Above Average's "Storytime" series, in which he almost got expelled from his Catholic high school for breaking a chair over a classmate's head.
Distefano didn't just spaz out and go into hockey brawl mode because he was a bad seed: turns out his story is very moving. His mother worked in the World Trade Center, and for some time during the tragic events of 9/11, he didn't know if she was OK. He began to cry in class, because that's scary stuff for anyone, let alone a teenager. Another kid laughed at Chris, which led to the chair smashing incident.
From there, his father heads over to the school in expedient fashion to try to reason with the principal/priest. What happens next sounds like a deleted scene from Goodfellas.
Watch Chris tell the story himself below, and check out other "Storytime" episodes featuring funny people like Chris Gethard and Maria Bamford here.
---
Benders premieres Thurs, Oct 1 at 10p on IFC. Watch a sneak peek below:

video player loading
.
.
.