12 Batastic Facts About the '60s Batman Series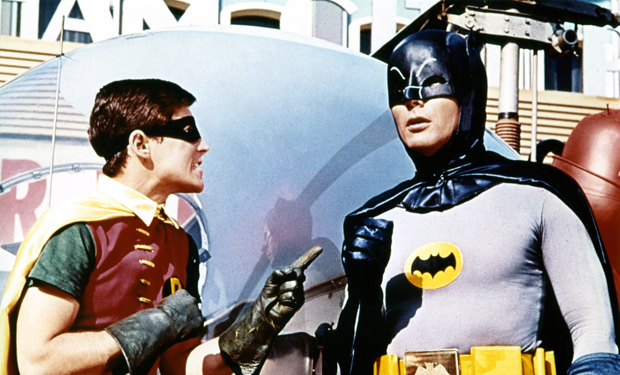 Posted by Cher Martinetti on
Long before Tim Burton's Batman or Christopher Nolan's Dark Knight trilogy, there was the Batman television series. It was everything you'd expect from a superhero show in the '60s: campy, goofy, and chock-full of cameos from some of the biggest names in Hollywood. Here are 12 facts to help you truly appreciate the '60s Batman series to the fullest.
12. Batgirl Was Supposed to Have Her Own Show
Originally, Batgirl was going to be a stand alone show. Instead she became a main character in the third and final season of Batman. Here's a clip of the unaired pilot.

---
11. Egghead Started on the Series But Was Written Into the Comics
Egghead was known for 3 things: he was super smart, he threw tricked-out eggs and made egg puns like it was his job. The character (played by Vincent Price) eventually found his way into the comics, which certainly wasn't un-eggs-pected. (Please forgive us.)

(source)
---
10. Catwoman Was Played by 2 Different Actresses
Without a doubt one of the sexiest and infamous female characters in comic book history, Catwoman was originally played by the iconic Julie Newmar. When Newmar was unable to return to the role during season 3, Eartha Kitt stepped in as her replacement. (Source)
Julie Newmar:

Eartha Kitt:

---
9. The Riddler Was Nominated for an Emmy
Frank Gorshin was nominated for Outstanding Performance by an Actor in a Supporting Role in a Comedy for his portrayal as The Riddler. Random Fact: Gorshin also voiced Hugo Strange in 2004's animated series The Batman, while Adam West voiced Mayor Grange.

(Source)
---
8. The Archer Existed Only in the Series
The Archer (Art Carney) was slightly based on a character from the Superman universe, but never appeared in any Batman comics.

(Source)
---