7 Things You Never Knew About The Perfect Storm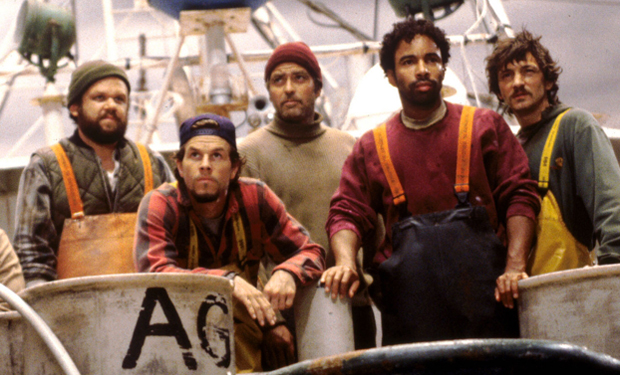 Catch The Perfect Storm tonight 11p.
Wolfgang Petersen's nautical disaster drama is based on a true story – we all know that. But there are tales that remain untold about the massive 1991 nor'easter, and here are 7 of them.
7. Linda Greenwall Is the Only Female Swordboat Captain in Gloucester
As played by Mary Elizabeth Mastrantonio, Linda Greenwall is the last person to talk to the crew of the Andrea Gail. The real Greenwall went back out on the water after the storm and continues to be the only woman plying the waves in Gloucester port.
(Source)
---
6. Michael Ironside Was a Dead Ringer for Bob Brown
Ironside, who plays ship's owner Bob Brown, resembled the real Brown so closely that a man visited the set and tried to pay off a debt to him – unaware that Brown had died in 1998, a year before the movie started filming.
(Source)
---
5. A Restaurant Bought the Boat
Legal Seafood, a Boston-area eatery with a perplexing name, purchased the boat used in the filming of the movie and established it as a memorial for sailors lost at sea until it was damaged by a fire.
(Source)
---
4. No Real Fish Were Used in the Movie
Director Wolfgang Petersen is a huge animal rights supporter, so not a single fish that you see on-screen in The Perfect Storm is real. They're either animatronics or rubber.
(Source)
Pages: 1 2
Tags:
list
,
The Perfect Storm
---
---
---
Powered by ZergNet
---
You must be logged into Comment
Newest
Oldest
Most Replied
Most Liked
Comments( )