"Silver Linings Playbook" and "Moonrise Kingdom" lead Spirit Awards nominations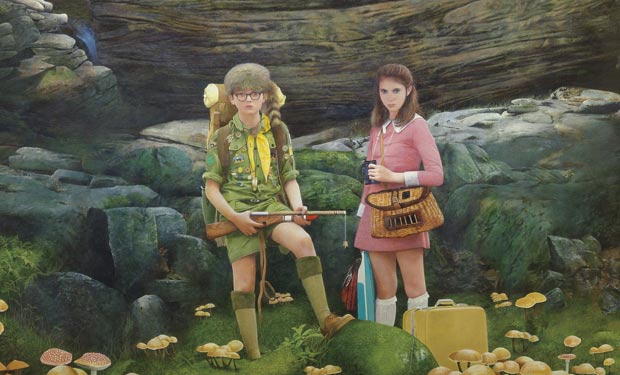 The 2013 Independent Spirit Awards will air on IFC on February 23, 2013 at 10/9c.
The nominees for the 2013 Independent Spirit Awards have arrived, and two of our favorite movies from the year are at the forefront. David O'Russell's "Silver Linings Playbook" and Wes Anderson's "Moonrise Kingdom" each grabbed five nominations including Best Feature, Best Director and Best Screenplay.
Also a major contender this year is "Beasts of the Southern Wild," which got nods for Best Feature, Best Female Lead and Best Cinematography. Considering what a great year it's been for independent film, your guess is as good as ours as to who will take home the awards when the Spirit Awards take place on February 23, 2013.
Here is the full list of nominees in its entirety:
Best Feature
-"Beasts of the Southern Wild"
-"Bernie"
-"Keep the Lights On"
-"Moonrise Kingdom"
-"Silver Linings Playbook"
Best Director
-Wes Anderson – "Moonrise Kingdom"
-Julia Loktev – "The Loneliest Planet"
-David O. Russell – "Silver Linings Playbook"
-Ira Sachs – "Keep the Lights On"
Best Screenplay
-Wes Anderson & Roman Coppola – "Moonrise Kingdom"
-Zoe Kazan – "Ruby Sparks"
-Martin McDonagh – "Seven Psychopaths"
-David O. Russell – "Silver Linings Playbook"
-Ira Sachs – "Keep the Lights On"
Best First Feature
-"Fill the Void"
-"Gimme the Loot"
-"Safety Not Guaranteed"
-"Sound of My Voice"
-"The Perks of Being a Wallflower"
Best First Screenplay
-Rama Burshtein – "Fill the Void"
-Derek Connolly – "Safety Not Guaranteed"
-Christopher Ford – "Robot & Frank"
-Rashida Jones & Will McCormack – "Celeste and Jesse Forever"
-Jonathan Lisecki – "Gayby"
John Cassavetes Award for films made under $500,000
-"Breakfast with Curtis"
-"Middle of Nowhere"
-"Mosquita y Mari"
-"Starlet"
-"The Color Wheel"
Best Female Lead
-Linda Cardellini – "Return"
-Emayatzy Carinealdi – "Middle of Nowhere"
-Jennifer Lawrence – "Silver Linings Playbook
-Quvenzhane Wallis – "Beasts of the Southern Wild"
-Mary Elizabeth Winstead – "Smashed"
Best Male Lead
-Jack Black – "Bernie"
-Bradley Cooper – "Silver Linings Playbook"
-John Hawkes – "The Sessions"
-Thure Lindhardt – "Keep the Lights On"
-Matthew McConaughey – "Killer Joe"
-Wendell Pierce – "Four"
Best Supporting Female
-Rosemarie DeWitt – "Your Sister's Sister"
-Ann Dowd – "Compliance"
-Helen Hunt – "The Sessions"
-Brit Marling –" Sound of My Voice"
-Lorraine Toussaint – "Middle of Nowhere"
Best Supporting Male
-Matthew McConaughey – "Magic Mike"
-David Oyelowo – "Middle of Nowhere"
-Michael Pena – "End of Watch"
-Sam Rockwell – "Seven Psychopaths"
-Bruce Willis – "Moonrise Kingdom"
Best Cinematography
-Yoni Brook – "Valley of Saints"
-Lol Crawley – "Here"
-Ben Richardson – "Beasts of the Southern Wild"
-Roman Vasyanov – "End of Watch"
-Robert Yeoman – "Moonrise Kingdom"
Best Documentary
-"How to Survive a Plague"
-"Mariana Abramovic: The Artist Is Present"
-"The Central Park Five"
-"The Invisible War"
-"The Waiting Room"
Best International Film
-"Amour" – France
-"Once Upon a Time in Anatolia" – Turkey
-"Rust and Bone" – France/Belgium
-"Sister" – Switzerland
-"War Witch" – Democratic Republic of Congo
Robert Altman Award for Ensemble
-"Starlet"
Tags:
Beasts of the Southern Wild
,
Moonrise Kingdom
,
Silver Linings Playbook
,
Spirit Awards
---
---
---
Powered by ZergNet
---