---
Call-In Commentary: Watch the "House at the End of the Street" trailer with director Mark Tonderai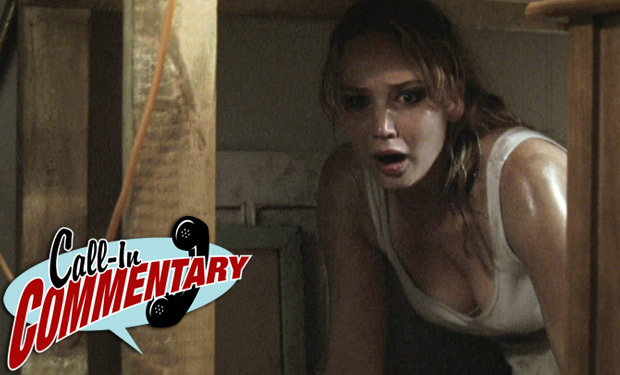 The director offers an exclusive look at his home invasion thriller starring Jennifer Lawrence.
Actress Jennifer Lawrence has had an amazing last couple of years, breaking on the scene with 2010′s "Winter's Bone" and keeping her presence known with films like "X-Men: First Class," "The Beaver" and "The Hunger Games" mega-franchise. Her latest film — a little thriller named "House at the End of the Street" — was actually filmed prior to "Hunger Games" but is now arriving in theaters courtesy of director Mark Tonderai.
To get the low-down on his home invasion pic, we recruited the helmer for our Call-In Commentary series, where filmmakers provide narration to their movie trailer. In the video below, Tonderai takes you inside the trailer, giving behind-the-scenes anecdotes as he walks through the scenes. Check it out below. "House at the End of the Street" is currently in theaters.
MORE CALL-IN COMMENTARIES:
- Watch the "Looper" trailer with writer-director Rian Johnson
- Watch the "For a Good Time, Call…" trailer with writer-director Jamie Travis
- Watch "The Babymakers" trailer with director Jay Chandrasekhar of Broken Lizard
- Watch the "Robot & Frank" trailer with director Jake Schreier
- Watch the "Iron Sky" trailer with director Timo Vuorensola
- Watch "The Imposter" trailer with director Bart Layton
View more Call-In Commentaries…
Will you be checking out "House at the End of the Street"? Let us know in the comments below, or on Facebook or Twitter.
Tags:
Call-In Commentary
,
House at the End of the Street
,
Mark Tonderai
,
Videos
---
---
---
Powered by ZergNet
---
You must be logged into Comment
Newest
Oldest
Most Replied
Most Liked
Comments( )