The top eight Portlandia episodes are…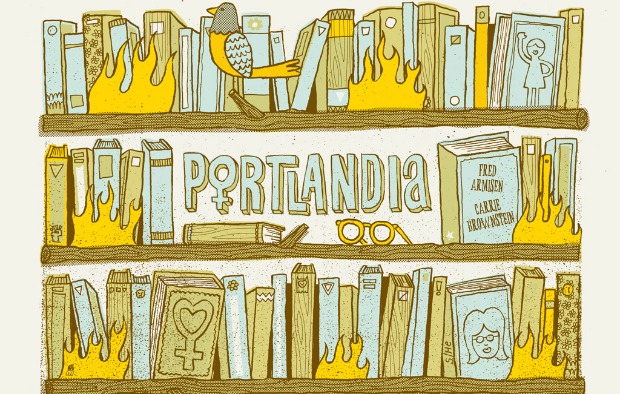 Portlandia's Mixtape Marathon will air on Friday July 20th from 6-10 p.m. ET
Portlandia is back this Friday with The Brunch Special, which airs at 11/10c. The special is an epic director's cut of the season finale, which had Fred Armisen, Carrie Brownstein, Kyle Maclachlan and Peter and Nance waiting in line for the city's most popular brunch spot and its world famous marionberry pancakes. The episode also featured a memorable appearance by Tim Robbins. The Brunch Special promises an extended look at the adventures of brunch seekers in Portlandia plus behind-the-scenes videos with the Fred and Carrie along with director Jonathan Krisel.
Before the Portlandia Brunch Special airs, we're showing back-to-back episodes of the show. For the last two weeks fans have been voting for their favorite episodes. The eight episodes that got the most votes will air in a Portlandia Mixtape Marathon on Friday, July 20 from 6-10 p.m. ET leading up to the special.
Now the votes are in! Here are our top eight videos, which will air before Portlandia's Brunch Special:
1. Season 2, Episode 2: One Moore Episode
2. Season 1, Episode 2: A Song For Portland
3. Season 1, Episode 1: Farm
4. Season 2, Episode 1: Mixologist
5. Season 1, Episode 3: Aimee
6. Season 2, Episode 6: Cat Nap
7. Season 2, Episode 8: Feminist Bookstore 10th Anniversary
8. Season 2, Episode 4: Grover
Want the latest news from Portlandia? Like them on Facebook and follow them on Twitter@ifcPortlandia and use the hashtag #portlandia.
Portlandia returns to IFC on Friday at 11/10c with the Brunch Special
Tags:
Battlestar Galactica
,
Brunch Special
,
Brunch Village
,
Carrie Brownstein
,
Fred Armisen
,
Jonathan Krisel
,
Portlandia
,
What to Watch on IFC
---
---
---
Powered by ZergNet
---