Exclusive: "Teenage Mutant Ninja Turtles" director weighs in on alien uproar and Michael Bay's comments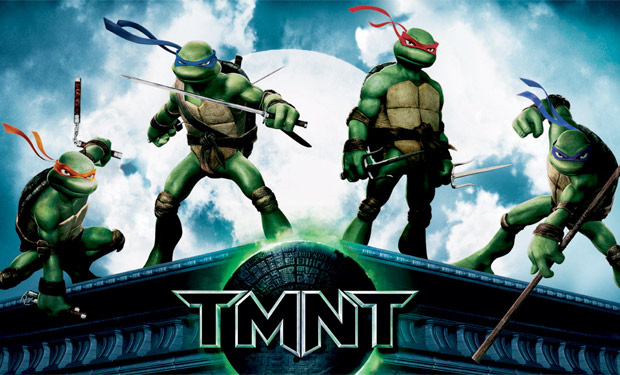 "I can't wait for those exact people to see what we're doing," says TMNT director Jonathan Liebesman.
Everyone's favorite heroes in a half-shell have been all over the news lately, thanks to a comment from Michael Bay indicating that the stars of the upcoming, live-action "Teenage Mutant Ninja Turtles" movie would be aliens instead of reptiles mutated by radioactive ooze.
The online uproar prompted Bay himself to tell TMNT fans to "take a breath and chill" after the online dialogue got hotter than Raphael's temper in no time at all.
Offering yet another perspective on the controversy is "Wrath of the Titans" director Jonathan Liebesman, who will be the man behind the camera when the rebooted "Teenage Mutant Ninja Turtles" begins filming. During today's press junket for "Wrath of the Titans," Liebesman reassured TMNT fans that the film will remain faithful to Leonardo, Donatello, and the rest of the Turtles — due in no small part to the involvement of TMNT co-creator Kevin Eastman.
"I thought it was incredible to see how passionate the fans are," he told IFC of his thoughts on the TMNT madness gripping the Internet. "To me, that is awesome — to be working on something where there's so much passion. I missed a lot of it, because I've been stuck in a room with Kevin Eastman, the guy who drew the very first Turtle."
"We're sort of working away at the story and the mythology with the writers, Andre [Nemec] and Josh [Appelbaum], and all I can say is that if you're a fan of the Turtles, you're going to love what we're coming up with," he said. "A lot of the stuff comes from ideas Kevin has had that he never had a chance to do in the way that we're going to be able to do things, because Paramount is allowing us a great budget and stuff like that."
While he couldn't go into details about what Bay's comment meant for the Turtles and how their origin story will play into the film, Liebesman reiterated that everything will be tied into the original mythology of the TMNT universe.
"It's not fair to just take some comments out of context and go crazy, but I totally understand and really appreciate the passion, and I can't wait for those exact people to see what we're doing," he said. "Because the stuff I see that Kevin's coming up with, the ideas… As someone who grew up with the Turtles and loved them, I think it's awesome."
Liebesman also emphasized the part Eastman is playing in the film's development, and why it's not just an advisory role for the Turtles' co-creator.
"What was important to me was to ask, 'Kevin, when you created these characters and did these things, why did you make these decisions?'" he explained. "So any expansion on that universe comes from that exact same place. I don't want to put anything in the movie that's not coming from the exact same sentiment that created the Turtles or created any mythology around them. That is why anything we do is going to tie back into the mythology people love. It's all coming from that same place."
So there you have it, TMNT fans, straight from the director of the "Teenage Mutant Ninja Turtles" reboot himself.
Keep an eye on IFC.com for more from the "Wrath of the Titans" press junket, including a preview of what you can expect to see when Perseus returns to the big screen and takes on the massive Titans and a host of other nasty creatures from Greek mythology.
Do Liebesman's comments make you feel any different about the "Teenage Mutant Ninja Turtles" movie? Chime in below or on Facebook or Twitter.
Tags:
Jonathan Liebesman
,
Kevin Eastman
,
Michael Bay
,
Teenage Mutant Ninja Turtles
,
Wrath of the Titans
---
---
---
Powered by ZergNet
---