The End of Todd Margaret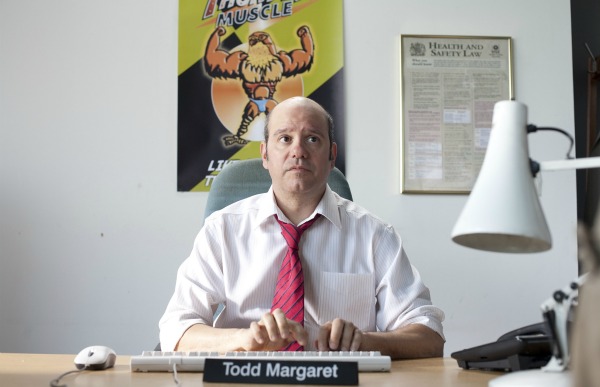 When we first met David Cross' new character Todd Margaret way back when, we immediately knew things weren't going to end well for him. How did we know that? Because, first of all, have you heard the title? A name like "The Increasingly Poor Decisions of Todd Margaret" does not give the impression that things are going to be all jellybeans and sunshine and happy endings. Second, in the very first episode of the show, in the very first few minutes even, we see Todd Margaret in handcuffs and on trial for a long laundry list of offenses against the crown and the people of England. Every episode between now and then has played witness to the downward spiral of Todd Margaret.
We knew things weren't going to end well and we had a hint that it was Todd's own increasingly poor decisions that were going to land him in the clink. And yet, after watching every single episode (some of them twice!) it is still surprising to see how very badly Todd has managed to miff up his own life. In tonight's series finale, we finally see the culmination of each and every single bad choice, lie, ego-boosting falsehood, fib, fabrication, and poor decision that Todd Margaret has made. It will surely be a sight to behold.
So crack open a Thundermuscle and watch this clip from the very first show. Then tune in tonight to see how every thing turns out for Todd Margaret:
"The Increasingly Poor Decisions of Todd Margaret" airs tonight at 10:30/9:30c
Tags:
David Cross
,
Jon Hamm
,
The Increasingly Poor Decisions of Todd Margaret
,
Todd Margaret
,
What to Watch on IFC
---
---
---
Powered by ZergNet
---