Robert De Niro and John Travolta will star together in "Killing Season"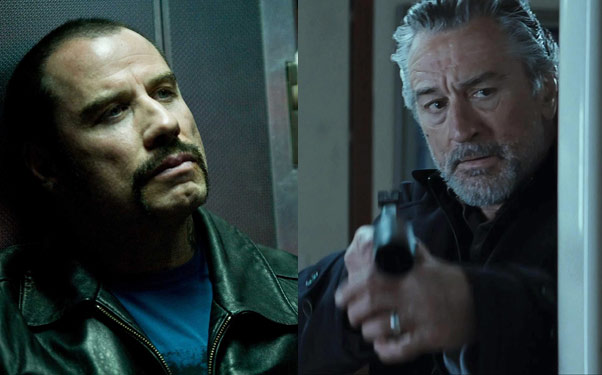 The two veteran actors will star in the new action film from director Mark Steven Johnson.
Way back in 1977, while watching John Travolta swagger and dance his way through "Saturday Night Fever" there was only one thing on Americans' minds: How long will it take to get the Disco king to share a screen with Robert De Niro, the darkly charismatic star of the previous year's "Taxi Driver"? The answer was about 33 years.

Slash Film is reporting that the two veteran actors will be teaming up for the action flick "Killing Season." The movie will be directed by Mark Steven Johnson, who previously helmed the Marvel Comics' adaptations of "Daredevil" and the first "Ghost Rider."
With a script by "Snow White and the Huntsman's" Evan Daugherty, "Killing Season" will see De Niro play a veteran military man who squares off against a former Serbian soldier played by Travolta deep in the Appalachian Mountains. A press release from Millennium Films describes the film as "a tense, action packed battle across some of America's most forbidding landscape" while referencing that old adage, "the purest form of war is one-on-one."
Are you excited to see De Niro and Travolta face off as two killer elites? Tell us in the comments below or on Facebook or Twitter.
Tags:
John Travolta
,
Killing Season
,
Mark Steven Johnson
,
Robert De Niro
---
---
---
Powered by ZergNet
---