Spend All Day With "Wilfred"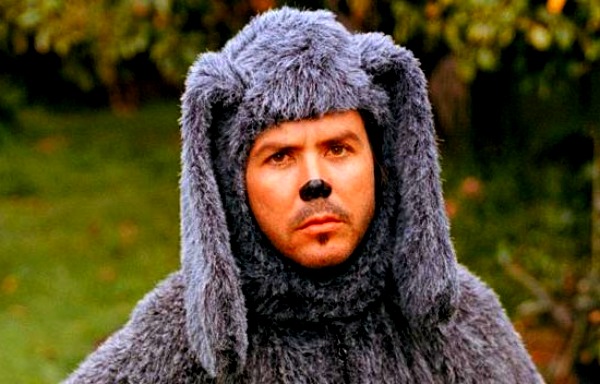 Watch "Wilfred" with us; we'll bring the snacks.
There's just something about "Wilfred." Whether it's the pot smoking dog or the overarching strangeness of a lead character in a TV show being dressed as a pot-smoking dog, people just can't stop watching "Wilfred." If you haven't gotten sucked into the weird world of "Wilfred" yet, here's the general idea: Sarah is a fit, attractive, intelligent and funny girl. She is a real catch and boy-next-door Adam thinks he has hit the jackpot …until he meets Wilfred. Wilfred is Sarah's beloved dog, who is more than a little protective of his owner. They've both been hurt by a string of failed relationships and Wilfred has come out the worse for wear. He's arrogant, manipulative and prone to more than a dog's share of psychological hang-ups and a serious pot habit. He's also a guy dressed up in a dog costume.
The show is a hilariously strange and demented little gem that is incredibly addictive. IFC aired the original Australian version back in the day, and when FX launched a re-boot, we started streaming the show online so everyone could see the show in all its original oddball glory. Now we're taking down season one for the moment, but if you haven't watched it yet, don't worry, we are showing a marathon all day on Sunday July 31st beginning at 12pm/11c. Tune in then to watch the misadventures of a misanthropic pot smoking dog and the people who love him/tolerate him.
"Wilfred" airs on IFC on July 31
Tags:
TV
,
What to Watch on IFC
,
Wilfred
---
---
---
Powered by ZergNet
---