Lady Gaga, Justin Timberlake and Andy Samberg Say It's Okay in a 3-Way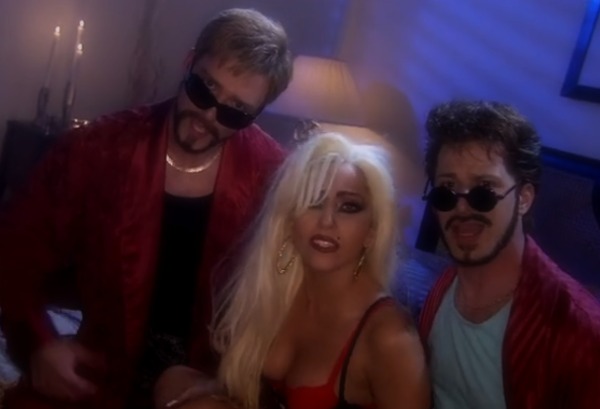 Two guys, one girl? It's okay in a three-way, it's the golden rule.
"Saturday Night Live" took a moment during their season finale on Saturday to remind viewers of "The Golden Rule." No, not the one your Sunday school teacher taught you, but the one about how when it's two guys and a girl in a so-called menage-a-trois, it's not gay. Don't remember that one? Well, when Justin Timberlake hosted "SNL" with musical guest, Lady Gaga, they, along with Lonely Planet/SNL star, Andy Samberg, seized the opportunity to create a worthy successor to "Dick In A Box" and "Motherlover." The video for "3-Way: The Golden Rule," features Samberg and Timberlake wearing matching outfits and facial hair, showing up at Lady Gaga's door for some "Three's Company" action. It's a classy soon-to-be classic and the perfect way to end the season on a high note.
Tags:
Andy Samberg
,
It's Okay in a 3-Way (The Golden Rule)
,
Justin Timberlake
,
Lady Gaga
,
Saturday Night Live
,
SNL
,
TV
---
---
---
Powered by ZergNet
---