Watch a Short Doc About the Dude Behind The Dude in "The Big Lebowski"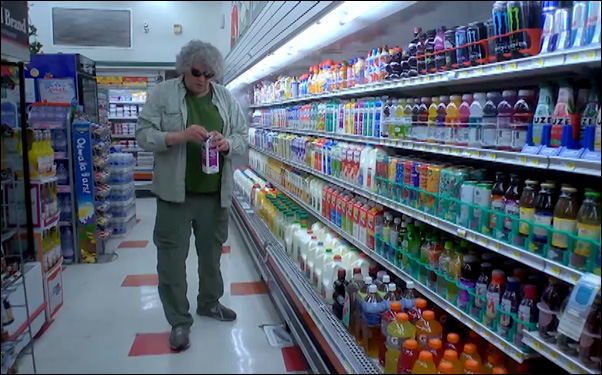 Meet the inspiration behind the Coen Brothers' most famous creation in this 18-minute doc from the director of "The Devil and Daniel Johnston."
One of the very few disappointments of meeting Jeff Dowd, the inspiration for the Coen Brothers' creation of The Dude in "The Big Lebowski," is that he's hardly the lethargic, carefree type that Jeff Bridges went on to turn into one of the most famous characters in recent memory, though of course his Dude would probably never remember it. Dowd, a producer's rep who's responsible for helping to usher in too many indie filmmakers to name by handling debuts like Justin Lin's "Better Luck Tomorrow," the Jennifer Westfeldt starrer "Kissing Jessica Stein" and "Blood Simple," which is where he first met the Coen Brothers, is actually quite articulate and considerate in person, something that's captured well in this short documentary from "The Devil and Daniel Johnston" director Jeff Feuerzeig that's as much about his days as an activist in Seattle as it is about sipping White Russians in bowling alleys. However, as you'll see, both Dudes share the same wiliness.
The doc, which follows the Dude to Tampa for one of the now-biannual Lebowski Fests, was actually commissioned as part of the USA Network's Character Project, a series of shorts produced by Ridley and Tony Scott that much like their Clive Owen BMW series "The Hire" of many years back, found its backing through a car company and allows several talented directors to just do their thing. The result is some cool new films including Spirit Award-nominated "Lovers of Hate" writer/director Bryan Poyser's one-shot wonder "The Fickle," starring "The Freebie"'s Katie Aselton as a woman going through each of her past 12 one-night stands in a single morning, "The War Room" director RJ Cutler's doc "Fish" about Los Angeles superchef Jon Shook's start-up of a seafood restaurant after conquering carnivores' tastebuds with Animal, and Michel Gondry collaborator Lauri Faggioni's "Wyckoff Place," which tracks the play of a group of children from diverse backgrounds in New York. In a way, that last one could sum up the whole Character Project.
Tags:
Character Project
,
Jeff Dowd
,
Jeff Feuerzeig
,
The Big Lebowski
,
The Dude
---
---
---
Powered by ZergNet
---