One on One Strat Chat with Pete Cashmore from Mashable.com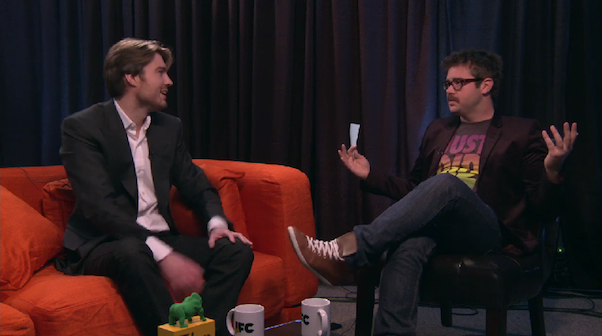 Alex Blagg sits down for an intense Strat Chat with Mashable CEO and Founder Pete Cashmore.
Yesterday I had a chance to sit down with Mashable CEO, Founder, Entrepreneur, Social Media maven, and astonishingly beautiful man Pete Cashmore to talk about social media strategy, being powerful, our favorite nicknames for Mark Zuckerberg, next-lev content farming, and much more. We really hit it off and I think we formed a deep relationship that will last for a very long time (he even gave me his personal business card). It was all very disruptive. See for yourselves in our video below.
Tags:
Alex Blagg
,
Stratlandia
,
SXSW 2011
,
SXSW INTERACTIVE
,
SXSW INTERVIEWS
---
---
---
Powered by ZergNet
---