Tommy Wiseau's "The House That Drips Blood on Alex"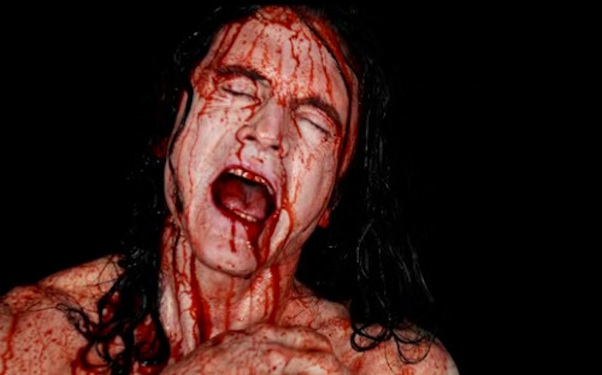 The new short from the director of "The Room" is tearing us apart and cracking us up.
It's a good day for fans of playing football in tuxedos. Tommy Wiseau, the writer/director/star of the so-bad-it's-transcendantly-funny cult hit "The Room", returns with his new project, a 12-minute horror-comedy short called"The House That Drips Blood on Alex." Written by Brock LaBorde and directed by and starring Wiseau, it's about (in the filmmaker's own words from the film) "a man much like myself. A man who is myself, who moves into a house. A very old house. Older than times itself, perhaps. It's not ordinary house, no! There is something very different about this house!" Oh, Tommy. Don't ever change.
If you're wondering if Wiseau is now in on the joke, which therefore negates the joke of marveling at his craziness, the answers are yes and surprisingly no. Certainly Wiseau now realizes people enjoy watching him act strange — how else to explain his pointless yet mesmerizing riff on signing a document with a quill pen, or, as he calls it, a "duck pen"? — but even when he's doing it on purpose, his acting remains wonderfully inexplicable. I could watch this man try to cry on camera for hours. Or at least for twelve minutes. Enjoy, courtesy of Atom Films.
Tags:
The House That Drips Blood On Alex
,
The Room
,
Tommy Wiseau
---
---
---
Powered by ZergNet
---