IndieCade 2010: Gaijin Games Gives a Peek of Their "LaserLife" Concept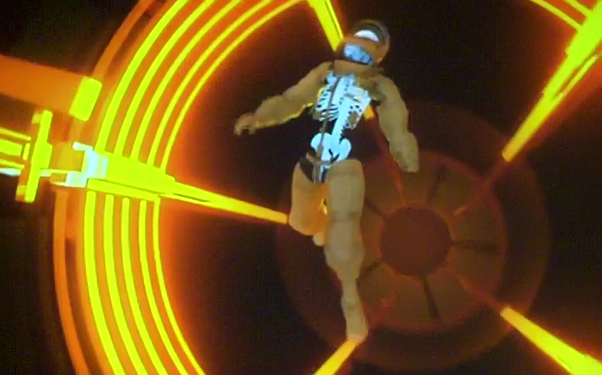 The team behind the well-loved Bit.Trip retro series offers a glimpse at one of their in-development projects.
What if a video game could be someone's biography? Not the melodramatic saga of a fictional character–that happens all the time, right?–but communication of moments from an actual person's life.
That's the most intriguing idea that came out of the indie dev's presentation during IndieCade's Project Next session. The session gathered several creators to show off in-development work, including big names like Ian Bogost, Jonathan Blow and Chris Hecker. Among those assembled were Gaijin Games, makers of the "Bit.Trip" retro series.
The Gaijin presentation was led by Alex Neuse, while studio partner Mike Roush ran the visuals from the front row of Culver City's Ivy Substation. The first thing that struck the audience was the stark contrast "Laserlife"'s sharp day-glo visuals offered when compared to "Bit.Trip"'s retro 8-bit blocks. In the video that follows, Neuse talks about the creative process at Gaijin, details what the gameplay in "Laserlife" would look like and what else could be done with the game as a template. If you like what you see, shoot the Gaijin guys a note and tell them you want them to actually make "Laserlife."
Tags:
Alex Neuse
,
Bit.Trip Beat
,
Bit.Trip Tunner
,
Gaijin Games
,
indie game development
,
IndieCade 2010
,
Laserlife
,
Mike Roush
---
---
---
Powered by ZergNet
---