All About Antiheroes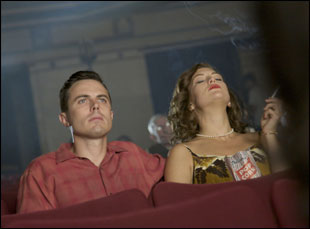 From reluctant leaders to criminals with their own code to charismatic psychos, a look at movie antiheroes.
Lou Ford, the protagonist of "The Killer Inside Me," cuts a violent swath through his home town while we ride with him the whole way down. Inspired by the film, this week's IFC News podcast takes on antiheroes at the movies, looking at how they've become so prevalent that it's rarer to see a classic hero and dividing them up into different categories, from reluctant leaders to criminals who follow their own code to charismatic psychopaths.
Subscribe to the podcast: [iTunes] [XML]
This week's keyword game giveaway is a three-disc DVD set of Steven Soderbergh's "Che."
Tags:
Bound
,
Casablanca
,
Psycho
,
Showgirls
,
Star Wars
,
The Good The Bad and the Ugly
,
The Killer Inside Me
,
Yojimbo
---
---
---
Powered by ZergNet
---