Who Cares About Accuracy, Anyway?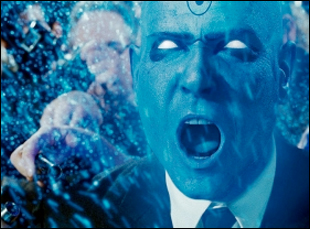 The difficulties of trying to please a fanbase when adapting something.
This week we finally see the end result of the struggle to translate "Watchmen," Alan Moore's "Citizen Kane" of graphic novels, to the screen — as faithfully as possible, everyone involved has reassured. But is keeping so close to the source material a good thing for a movie? This week on the IFC News podcast, we look at the burdens of trying to please a built-in fanbase when adapting a book, comic book or anything else into film.
Subscribe to the podcast: [iTunes] [XML]
Tags:
adaptations
,
Alan Moore
,
Graphic Novel
,
Watchmen
---
---
---
Powered by ZergNet
---