The Devil and the IFC News Podcast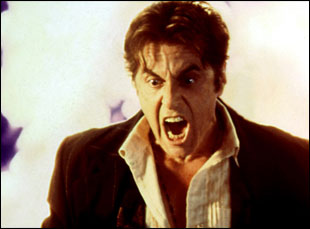 A look at the actors who've played Satan on screen, from scenery-chewers to the sleekly sinister.
The trailer for faith-based thriller "C Me Dance," in which Lucifer menaces an aspiring ballerina (totally) got us thinking about the many actors who've channeled their inner evil to play the lord of the underworld. This week on the IFC News podcast, we look at the best and worst of them, and at the divide between those who choose to play their Satan large versus those who'd rather keep it cool and sinister.
Subscribe to the podcast: [XML] [iTunes]
Tags:
Al Pacino
,
Angel Heart
,
C Me Dance
,
Constantine
,
Devil
,
Lucifer
,
Mickey Rourke
,
Peter Stormare
,
Robert De Niro
,
Satan
,
The Devil's Advocate
,
The Prophecy
,
Viggo Mortensen
---
---
---
Powered by ZergNet
---