Latest Posts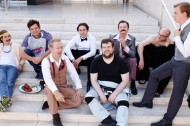 Clear your calendar because this Friday from 10 – 12 PT (that's 1-3 ET for the math challenged among us) The Birthday Boys and Bob Odenkirk will be taking your questions on Reddit (during their The History of Sketch on TV AMA). If this AMA is anything like what happened during the AMA that Bob,…
---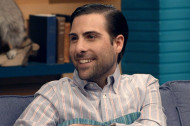 Move over Pete Best. Scram, Ringo. Jason Schwartzman is doing all The Beatles drumming from now on. When the busy Bored to Death actor and Phantom Planet drummer stops by Comedy Bang! Bang!, Scott realizes he it is the perfect opportunity to finally get some songs by The Beatles on the show. All Jason has…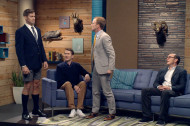 1. Now that is a party trick. 2. It takes a lot of work for Reggie to look that good. 3. Roses are so much better than tomatoes. 4. Found a use for all the wigs while Portlandia is on hiatus. 5. We're "behind" a no-spanking holiday for all the bad little boys, too. Get…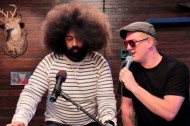 Josh Homme and Reggie Watts sitting in a tree… We're not going to go so far as to say that the Queens Of The Stone Age lead singer is in love with Reggie, but on the latest installment of Reggie Makes Music they sing a pretty sweet love song together. Watch, repeat, memorize all the…
---
Videos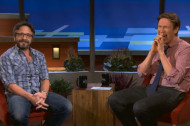 Marc Maron stopped by The Pete Holmes Show for some hugs, light Dane Cook bashing and to get exhausted by Pete's open heart/neediness. While the interview wasn't supposed to be a Dane Cook diatribe, it turned into one when Marc and Pete realized that the last time they had seen each other was at the…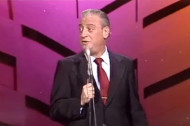 Rodney Dangerfield, who based his entire comedy on getting no respect, is ironically one of the most respected comics of all time. While he didn't really get started in comedy until he was in his 40s, he quickly mastered the art of the one-liner that got big laughs and earned him roles in movies like…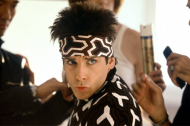 Watch a full episode of The Birthday Boys (guest starring Ben Stiller) now in The Stream Room. Maybe it's been a while since you revisited Ben Stiller's Zoolander. If so, you should fix that immediately as it's easily the greatest male model-turned-secret assassin movies ever made. And with Ben Stiller's upcoming The Birthday Boys appearance,…
---
Lists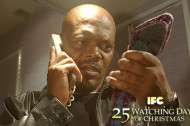 Catch Snakes on a Plane on Dec. 3 at 8/7c on IFC.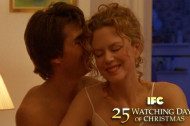 Catch Eyes Wide Shut on Dec. 2 at 8/7c on IFC.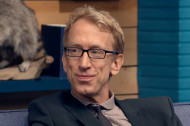 It's just not fair – not only are the comedians in this feature funny, they're also good musicians as well? In honor of this week's Comedy Bang! Bang! guest, Andy Dick – a hilarious stand up with serious musical chops (watch him perform an improvised song with Reggie Watts) – here's a list of 10…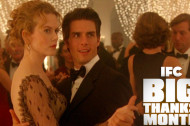 Catch double airings of Eyes Wide Shut tonight starting at 8/7c on IFC.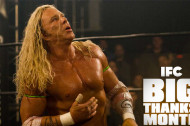 Catch The Wrestler on Nov. 19 at 8/7c on IFC.
---
---