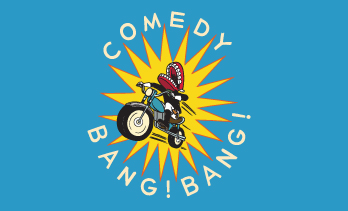 Comedy Bang! Bang!
Fridays 11p, Starts Oct 17
Based on Scott Aukerman's (co-creator/director/producer, Between Two Ferns with Zach Galifianakis; writer/performer, Mr. Show ;popular podcast of the same name), COMEDY BANG! BANG! ;cleverly riffs on the well-known format of the late night talk show, infusing celebrity appearances and comedy sketches with a tinge of the surreal. In each episode, Aukerman engages his guests with unfiltered and improvisational lines of questioning, punctuated by banter and beats provided by bandleader, one-man musical mastermind Reggie Watts (Conan;, Jash.com), to reinvent the traditional celebrity interview.
COMEDY BANG! BANG! is produced for IFC by Abso Lutely Productions; Aukerman, Dave Kneebone, Ben Berman and Neil Campbell serve as executive producers.
---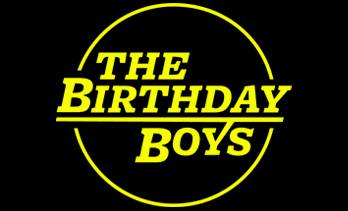 ---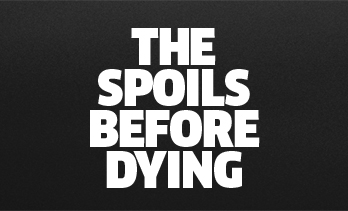 The Spoils Before Dying
Coming Summer 2015
Following the popularity and success of this year's The Spoils of Babylon, IFC has ordered a second round of Funny Or Die's epic storytelling from the "Spoils" franchise. The latest book-to-screen adaption from fictional literary author Eric Jonrosh is titled The Spoils Before Dying. The monumental television event will premiere in summer 2015 with six brand new episodes.
Author-director-writer Eric Jonrosh (played by Will Ferrell) will be returning as the wine loving bon vivant who opens and closes each riveting episode with his personal insight. A new all-star cast will round out the comedic miniseries. The Spoils Before Dying is executive produced by Ferrell, Adam McKay, Matt Piedmont, Andrew Steele and Nate Young. Steele and Piedmont return as writers, with Piedmont also directing.
The Spoils Before Dying, based on Jonrosh's first best-selling novel, will take viewers into the seedy underbelly of the 1950s jazz scene, in a detective story positively buzzing with erotic charge. It follows a jazz-pianist turned private eye who becomes embroiled in a murder investigation that spins out of control and leads him down paths – romantic and otherwise – he never expected.
---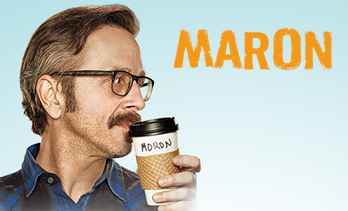 Maron
Returns Spring 2015
Maron will return to IFC in spring 2015 with Marc confronting new issues, new guest stars and new ways to self-sabotage.
Called "one of TV's funniest shows" by The Associated Press, Maron is a fictionalized look at Marc's life and successful WTF podcast (www.wtfpod.com). Each episode of Maron chronicles the misguided attempts of a man who is trying to grow, but nevertheless finds himself asking, "We good?" The second season showed Marc struggling to sustain a meaningful romantic relationship, the public pitfalls of increased success and the difficulties of navigating the perilous waters of family dynamics.
In addition to recurring appearances by Judd Hirsch, Sally Kellerman, Andy Kindler, Josh Brener and Dave Anthony, guest stars over the past two seasons include Wyatt Cenac, David Cross, Johnny Knoxville, Conan O'Brien, Ray Romano, Sarah Silverman, Jeff Garlin, Gina Gershon, Bobcat Goldthwait, Denis Leary, Aubrey Plaza, Eric Stoltz and many more.
Marc is the star, creator, executive producer and writer of Maron. He also directed an episode last season. Maron is produced for IFC by Fox Television Studios. Apostle's Denis Leary and Jim Serpico are also executive producers, along with Michael Jamin, Sivert Glarum, Tom Sellitti and Olivia Wingate.
Maron is distributed internationally by Tricon Films & Television. The first season is available now on Netflix.
---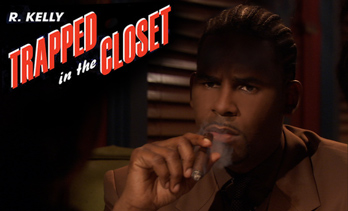 Trapped in the Closet: New Chapters
Coming 2014
The cultural phenomenon Trapped in the Closet is coming back to IFC with more chapters filled with intense drama, crazy situations and tumultuous relationships. The ultimate hip hopera returns in 2014 exclusively on IFC with brand new chapters featuring entertainment icon and multi-platinum recording artist R. Kelly.
In addition to starring in nearly every scene, R. Kelly is also creator, executive producer and co-director of Trapped in the Closet. Born entirely from his creative vision, characters Sylvester, Rufus, Cathy, Tina, Roxanne, Rosie the Nosy Neighbor, Randolph, Twan, Pimp Lucius, Dr. Perry, Reverend Moseley and kingpin Beeno all return to this epic saga with more secrets, infidelity and unyielding passion to save their relationships.
Trapped in the Closet is produced by Sylvester Films and Ann Carli for IFC. Jim Swaffield co-directs.
---
Coming Soon Blog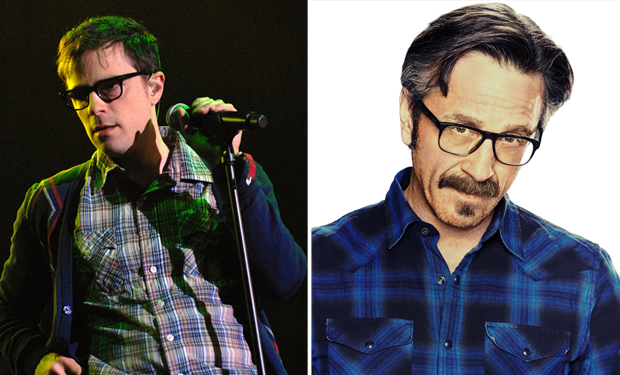 In which we find out if Rivers Cuomo really went celibate.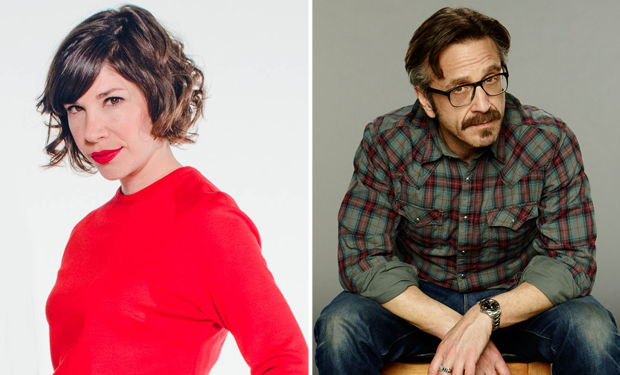 Catch Portlandia and Maron birthday marathons on Sat, Sept. 27 starting at 11:45a.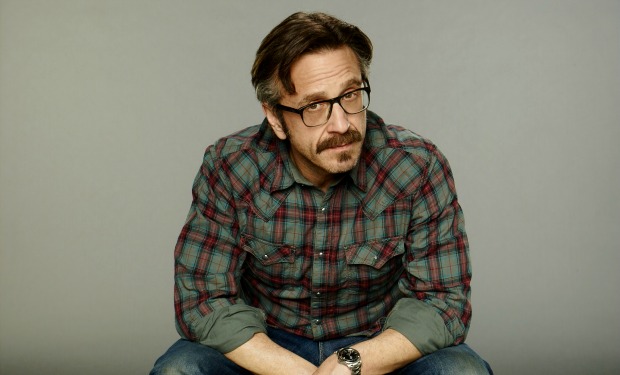 The third season will show Marc confronting new relationships, new struggles, new guest stars and…