---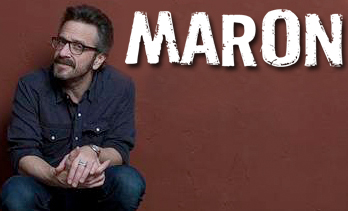 Maron Season 2
Season 2 Starts Thurs, May 8 at 10/9c
Maron will return for a second season with 13 all new half-hour episodes, up from 10, scheduled to premiere on Thursday, May 8 at 10/9c.
Maron is an honest, comical look at the complicated man behind the "WTF" podcast, writer/comedian Marc Maron. The debut season followed his often misguided attempts to grow professionally as a comedian and emotionally with his estranged dad, Larry (Judd Hirsch) and unconventional new girlfriend, Jennifer (Nora Zehetner) while being aided by his clueless fan-boy assistant Kyle (Josh Brener). Infused with Marc's trademark relatable tone, the dark humored comedy has many more experiences to share with viewers next year.
Marc Maron is the creator, executive producer, writer and star of Maron. Apostle's Denis Leary and Jim Serpico are also executive producers, along with Michael Jamin, Sivert Glarum, Duncan Birmingham and Olivia Wingate. Maron is produced for IFC by Fox Television Studios. Series' directors include Academy Award®-winner Luke Matheny, who is a co-executive producer, Bobcat Goldthwait, and Robert Cohen.
---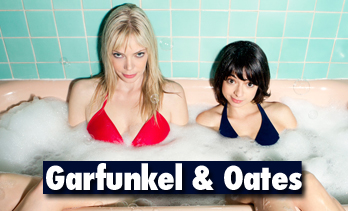 Garfunkel & Oates
Coming 2014
IFC has greenlit the original series Garfunkel & Oates, featuring the female comedy-folk duo Riki Lindhome and Kate Micucci, to join the network's 2014 line-up.
Garfunkel & Oates centers on the aspirations and misadventures of the female comedy-folk duo Riki Lindhome (Garfunkel) and Kate Micucci (Oates), and will spotlight the personal and professional lives of the duo whose career choices – singing satirical and sometimes dirty songs – leaves them with little in common with their peers, and no one but each other to turn to for support and understanding. The series is produced by Abominable Pictures and executive produced by Lindhome, Micucci and Jonathan Stern (Childrens Hospital, NTSF:SD:SUV).
---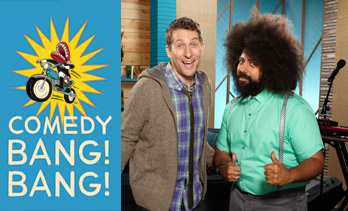 Comedy Bang! Bang! Season 3
Coming 2014
Scott Aukerman's Comedy Bang! Bang! is coming back with a bang to IFC. The fan favorite comedy series has been renewed for a third season with 20 half-hour episodes, scheduled to air in two ten episode installments, in 2014.
With ringleader and comedian Aukerman (co-creator/director/producer, Between Two Ferns with Zach Galifianakis; writer/performer, Mr. Show), the show has flipped the script on the late night talk show format and propelled it into a far off galaxy. Infusing untraditional celebrity interviews and comedy sketches with a tinge of the surreal, Scott engages his guests with unfiltered, deadpan lines of questioning, accented by banter and beats provided by Reggie Watts (Conan, Jash). Each celebrity appearance is blended with mind-bending filmed shorts, random character cameos and over-the-top spoofs.
Season two featured an impressive line-up of well-known comedians and actors, including Jessica Alba, Aziz Ansari, David Cross, Jim Gaffigan, Zach Galifianakis, Bill Hader, Pee-wee Herman, Gillian Jacobs, Rashida Jones, Anna Kendrick, Andy Richter, Zoe Saldana, Andy Samberg, Jason Schwartzman, Sarah Silverman, Cobie Smulders and Casey Wilson along with many more that can be seen at http://www.ifc.com/shows/comedy-bang-bang".
Comedy Bang! Bang! is produced for IFC by Abso Lutely Productions; Aukerman and Dave Kneebone serve as executive producers.
---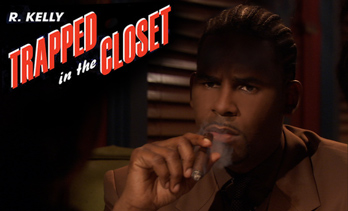 Trapped in the Closet: New Chapters
Coming 2014
The cultural phenomenon Trapped in the Closet is coming back to IFC with more chapters filled with intense drama, crazy situations and tumultuous relationships. The ultimate hip hopera returns in 2014 exclusively on IFC with brand new chapters featuring entertainment icon and multi-platinum recording artist R. Kelly.
In addition to starring in nearly every scene, R. Kelly is also creator, executive producer and co-director of Trapped in the Closet. Born entirely from his creative vision, characters Sylvester, Rufus, Cathy, Tina, Roxanne, Rosie the Nosy Neighbor, Randolph, Twan, Pimp Lucius, Dr. Perry, Reverend Moseley and kingpin Beeno all return to this epic saga with more secrets, infidelity and unyielding passion to save their relationships.
Trapped in the Closet is produced by Sylvester Films and Ann Carli for IFC. Jim Swaffield co-directs.
Coming Soon Blog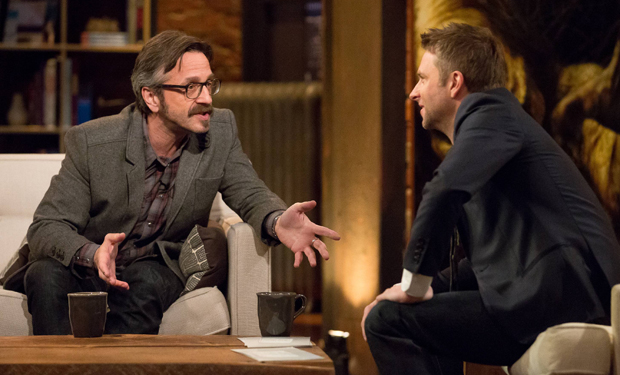 Season 2 will feature David Cross, Johnny Knoxville, Conan O'Brien, Sarah Silverman and much more.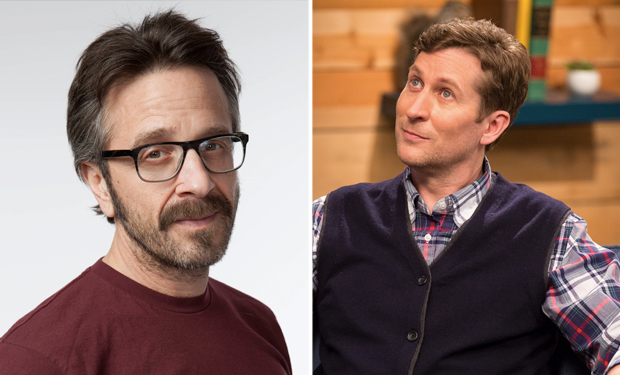 This week on WTF with Marc Maron, Marc talks to two incredible comics: Mike and…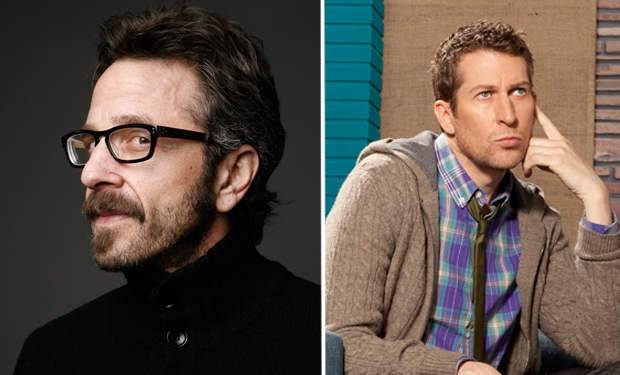 This week on WTF with Marc Maron, Marc talks to David Bronner about the life…