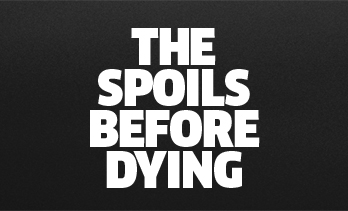 The Spoils Before Dying
Coming Summer 2015
Following the popularity and success of this year's The Spoils of Babylon, IFC has ordered a second round of Funny Or Die's epic storytelling from the "Spoils" franchise. The latest book-to-screen adaption from fictional literary author Eric Jonrosh is titled The Spoils Before Dying. The monumental television event will premiere in summer 2015 with six brand new episodes.
Author-director-writer Eric Jonrosh (played by Will Ferrell) will be returning as the wine loving bon vivant who opens and closes each riveting episode with his personal insight. A new all-star cast will round out the comedic miniseries. The Spoils Before Dying is executive produced by Ferrell, Adam McKay, Matt Piedmont, Andrew Steele and Nate Young. Steele and Piedmont return as writers, with Piedmont also directing.
The Spoils Before Dying, based on Jonrosh's first best-selling novel, will take viewers into the seedy underbelly of the 1950s jazz scene, in a detective story positively buzzing with erotic charge. It follows a jazz-pianist turned private eye who becomes embroiled in a murder investigation that spins out of control and leads him down paths – romantic and otherwise – he never expected.
---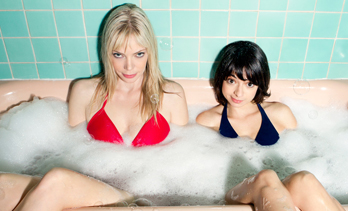 Garfunkel and Oates
Thurs 10p, Starts August 7
IFC has greenlit the original series Garfunkel and Oates, featuring the female comedy-folk duo Riki Lindhome and Kate Micucci, to join the network's 2014 line-up.
Garfunkel and Oates centers on the aspirations and misadventures of the female comedy-folk duo Riki Lindhome (Garfunkel) and Kate Micucci (Oates), and will spotlight the personal and professional lives of the duo whose career choices – singing satirical and sometimes dirty songs – leaves them with little in common with their peers, and no one but each other to turn to for support and understanding. The series is produced by Abominable Pictures and executive produced by Lindhome, Micucci and Jonathan Stern (Childrens Hospital, NTSF:SD:SUV).
---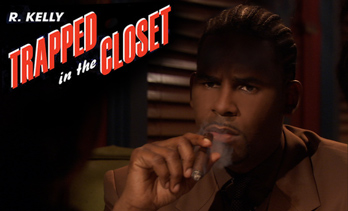 Trapped in the Closet: New Chapters
Coming 2014
The cultural phenomenon Trapped in the Closet is coming back to IFC with more chapters filled with intense drama, crazy situations and tumultuous relationships. The ultimate hip hopera returns in 2014 exclusively on IFC with brand new chapters featuring entertainment icon and multi-platinum recording artist R. Kelly.
In addition to starring in nearly every scene, R. Kelly is also creator, executive producer and co-director of Trapped in the Closet. Born entirely from his creative vision, characters Sylvester, Rufus, Cathy, Tina, Roxanne, Rosie the Nosy Neighbor, Randolph, Twan, Pimp Lucius, Dr. Perry, Reverend Moseley and kingpin Beeno all return to this epic saga with more secrets, infidelity and unyielding passion to save their relationships.
Trapped in the Closet is produced by Sylvester Films and Ann Carli for IFC. Jim Swaffield co-directs.
Coming Soon Blog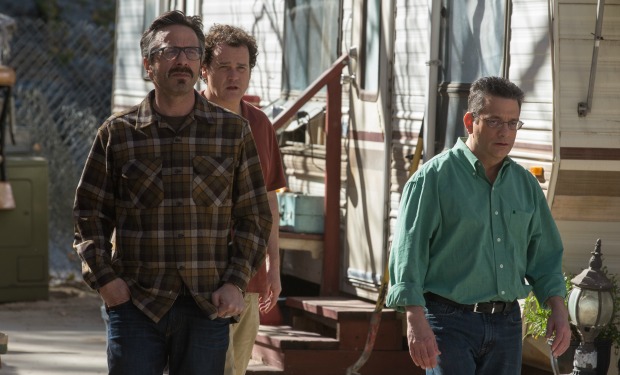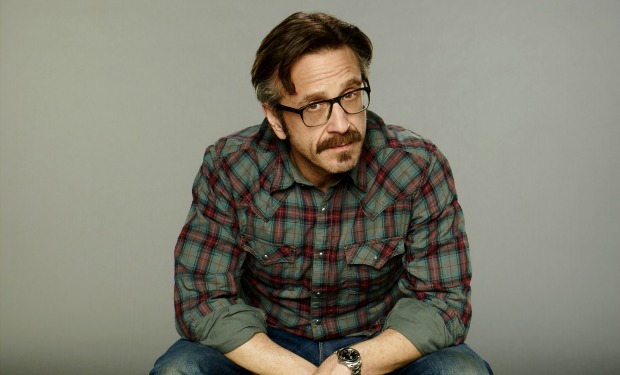 "I don't know why this garage changed my life," said Maron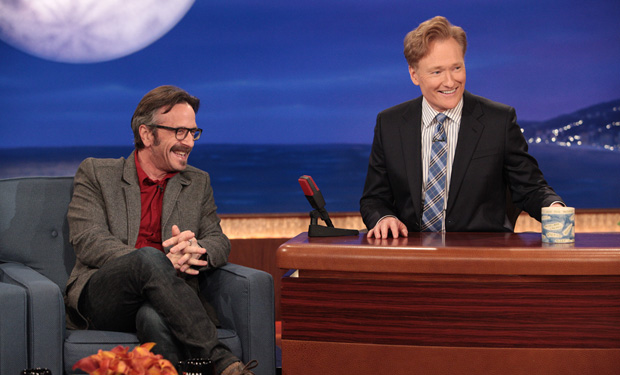 All the pics, clips and GIFs you need to make it until next week's episode…