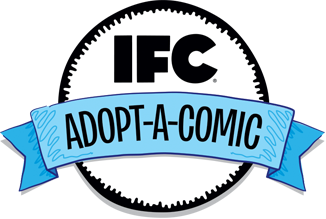 What is Adopt-a-Comic?
IFC is committed to comedy and wants to shine the spotlight on comics we love. So instead of giving out a prize, building a statue, or naming a building in their honor, we decided to do something slightly off.
With that in mind, IFC has decided to adopt a comic every year. That's right, we will get to hang around with this "adopted comic" all year, because he is sort of like family. This is our first year of bestowing the special honor and the first IFC Adopt a Comic 2012 is Chris Gethard. Hope his parents don't mind.