We've been fans of Funny or Die since we first met The Landlord. That enduring love makes it more than logical, then, that IFC is totally cool with FOD hijacking the airwaves every Saturday night. Yes, that's happening.
The appropriately titled FOD TV looks like something pulled from public access television in the nineties. Like lo-fi broken-antenna reception and warped VHS tapes. Equal parts WTF and UHF.
Get ready for characters including The Shirtless Painter, Long-Haired Businessmen, and Pigeon Man. They're aptly named, but for a better sense of what's in store, here's a taste of ASMR with Kelly Whispers:
Watch FOD TV every Saturday night during IFC's regularly scheduled movies.
Okay, so you missed the entire first season of Stan Against Evil. There's no shame in that, per se. But here's the thing: Season 2 is just around the corner and you don't want to lag behind. After all, Season 1 had some critical character development, not to mention countless plot twists, and a breathless finale cliffhanger that's been begging for resolution since last fall. It also had this:
The good news is that you can catch up right now on Hulu. Phew. But if you aren't streaming yet, here's a basic primer…
Willards Mill Is Evil
Stan spent his whole career as sheriff oblivious to the fact that his town has a nasty curse. Mostly because his recently-deceased wife was secretly killing demons and keeping Stan alive.

Demons Really Want To Kill Stan
The curse on Willards Mill stipulates that damned souls must hunt and kill each and every town sheriff, or "constable." Oh, and these demons are shockingly creative.
They Also Want To Kill Evie
Why? Because Evie's a sheriff too, and the curse on Willard's Mill doesn't have a "one at a time" clause. Bummer, Evie.

Stan and Evie Must Work Together
Beating the curse will take two, baby, but that's easier said than done because Stan doesn't always seem to give a damn. Damn!
Beware of Goats
It goes without saying for anyone who's seen the show: If you know that ancient evil wants to kill you, be wary of anything that has cloven feet.
Season 2 Is Lurking
Scary new things are slouching towards Willards Mill. An impending darkness descending on Stan, Evie and their cohort – eviler evil, more demony demons, and whatnot. And if Stan wants to survive, he'll have to get even Stanlier.

Stan Against Evil Season 1 is now streaming right now on Hulu.
Unless you stopped paying attention to the world at large in 1989, you are of course aware that the '90s are having their pop cultural second coming. Nobody is more acutely aware of this than Dara Katz and Betsy Kenney, two comedians who met doing improv comedy and have just made their Comedy Crib debut with the hilarious '90s TV throwback series, The Place We Live.
IFC: How would you describe "The Place We Live" to a fancy network executive you just met in an elevator?
Dara: It's everything you loved–or loved to hate—from Melrose Place and 90210 but condensed to five minutes, funny (on purpose) and totally absurd.
IFC: How would you describe "The Place We Live" to a drunk friend of a friend you met in a bar?

Betsy: "Hey Todd, why don't you have a sip of water. Also, I think you'll love The Place We Live because everyone has issues…just like you, Todd."
IFC: When you were living through the '90s, did you think it was television's golden age or the pop culture apocalypse?

Betsy: I wasn't sure I knew what it was, I just knew I loved it!

Dara: Same. Was just happy that my parents let me watch. But looking back, the '90s honored The Teen. And for that, it's the golden age of pop culture. 
IFC: Which '90s shows did you mine for the series, and why?
Betsy: Melrose and 90210 for the most part. If you watch an episode of either of those shows you'll see they're a comedic gold mine. In one single episode, they cover serious crimes, drug problems, sex and working in a law firm and/or gallery, all while being young, hot and skinny.

Dara: And almost any series we were watching in the '90s, Full House, Saved By the Bell, My So Called Life has very similar themes, archetypes and really stupid-intense drama. We took from a lot of places. 
IFC: How would you describe each of the show's characters in terms of their '90s TV stereotype?
Dara: Autumn (Sunita Mani) is the femme fatale. Robin (Dara Katz) is the book worm (because she wears glasses). Candace (Betsy Kenney) is Corey's twin and gives great advice and has really great hair. Corey (Casey Jost) is the boy next door/popular guy. Candace and Corey's parents decided to live in a car so the gang can live in their house. 
Lee (Jonathan Braylock) is the jock.
IFC: Why do you think the world is ready for this series?

Dara: Because everyone's feeling major '90s nostalgia right now, and this is that, on steroids while also being a totally new, silly thing.
Delight in the whole season of The Place We Live right now on IFC's Comedy Crib. It'll take you back in all the right ways.
Jenny Jaffe has a lot going on: She's writing for Disney's upcoming Big Hero 6: The Series, developing comedy projects with pals at Devastator Press, and she's straddling the line between S&M and OCD as the creator and star of the sexyish new series Neurotica, which has just made its debut on IFC's Comedy Crib. Jenny gave us some extremely intimate insight into what makes Neurotica (safely) sizzle…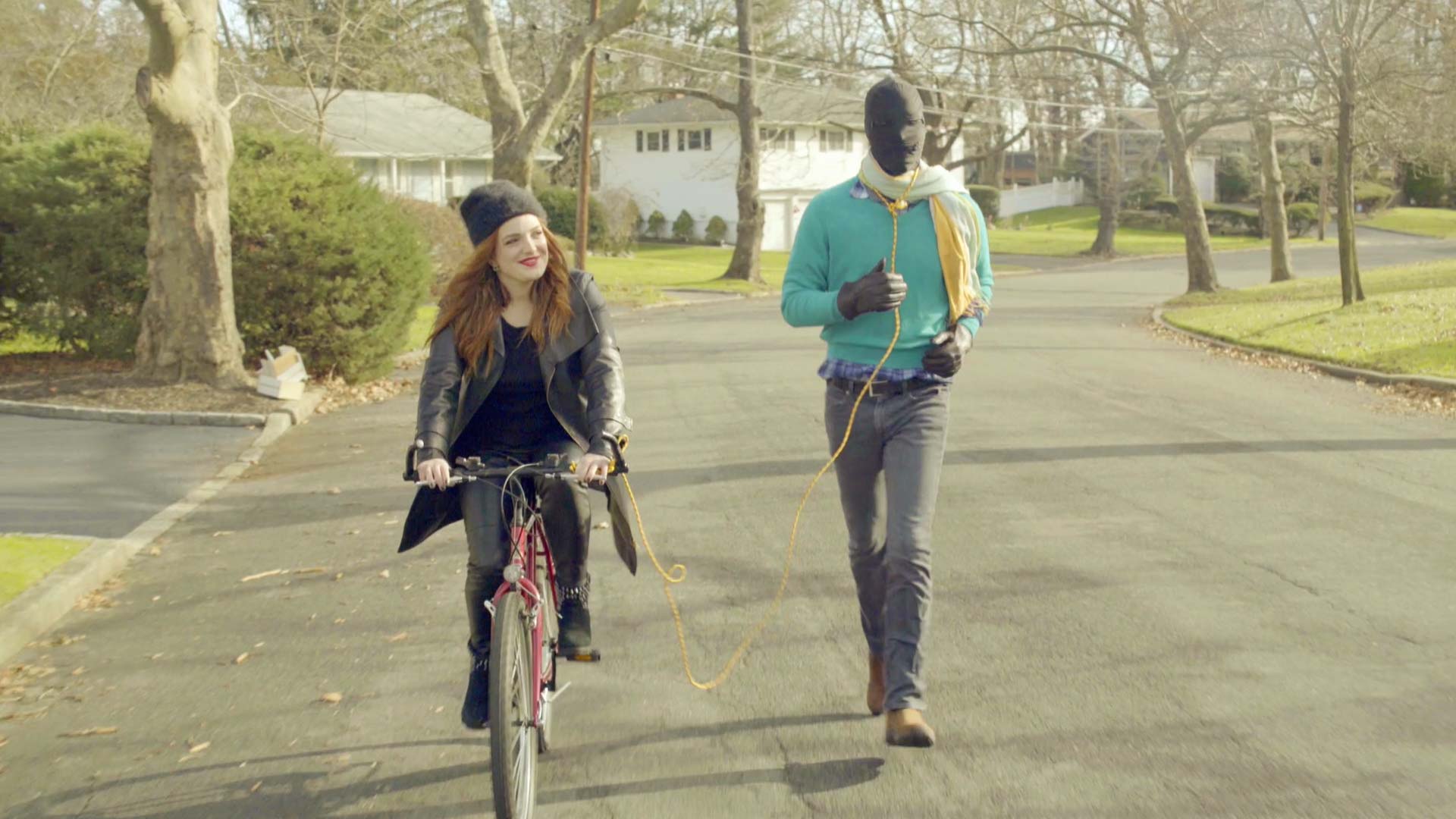 IFC: How would you describe Neurotica to a fancy network executive you met in an elevator?
Jenny: Neurotica is about a plucky Dominatrix with OCD trying to save her small-town dungeon.
IFC: How would you describe Neurotica to a drunk friend of a friend you met in a bar?
Jenny: Neurotica is about a plucky Dominatrix with OCD trying to save her small-town dungeon. You're great. We should get coffee sometime. I'm not just saying that. I know other people just say that sometimes but I really feel like we're going to be friends, you know? Here, what's your number, I'll call you so you can have my number!
IFC: What's your comedy origin story?
Jenny: Since I was a kid I've dealt with severe OCD and anxiety. Comedy has always been one of the ways I've dealt with that. I honestly just want to help make people feel happy for a few minutes at a time.
IFC: What was the genesis of Neurotica?
Jenny: I'm pretty sure it was a title-first situation. I was coming up with ideas to pitch to a production company a million years ago (this isn't hyperbole; I am VERY old) and just wrote down "Neurotica"; then it just sort of appeared fully formed. "Neurotica? Oh it's an over-the-top romantic comedy about a Dominatrix with OCD, of course." And that just happened to hit the buttons of everything I'm fascinated by.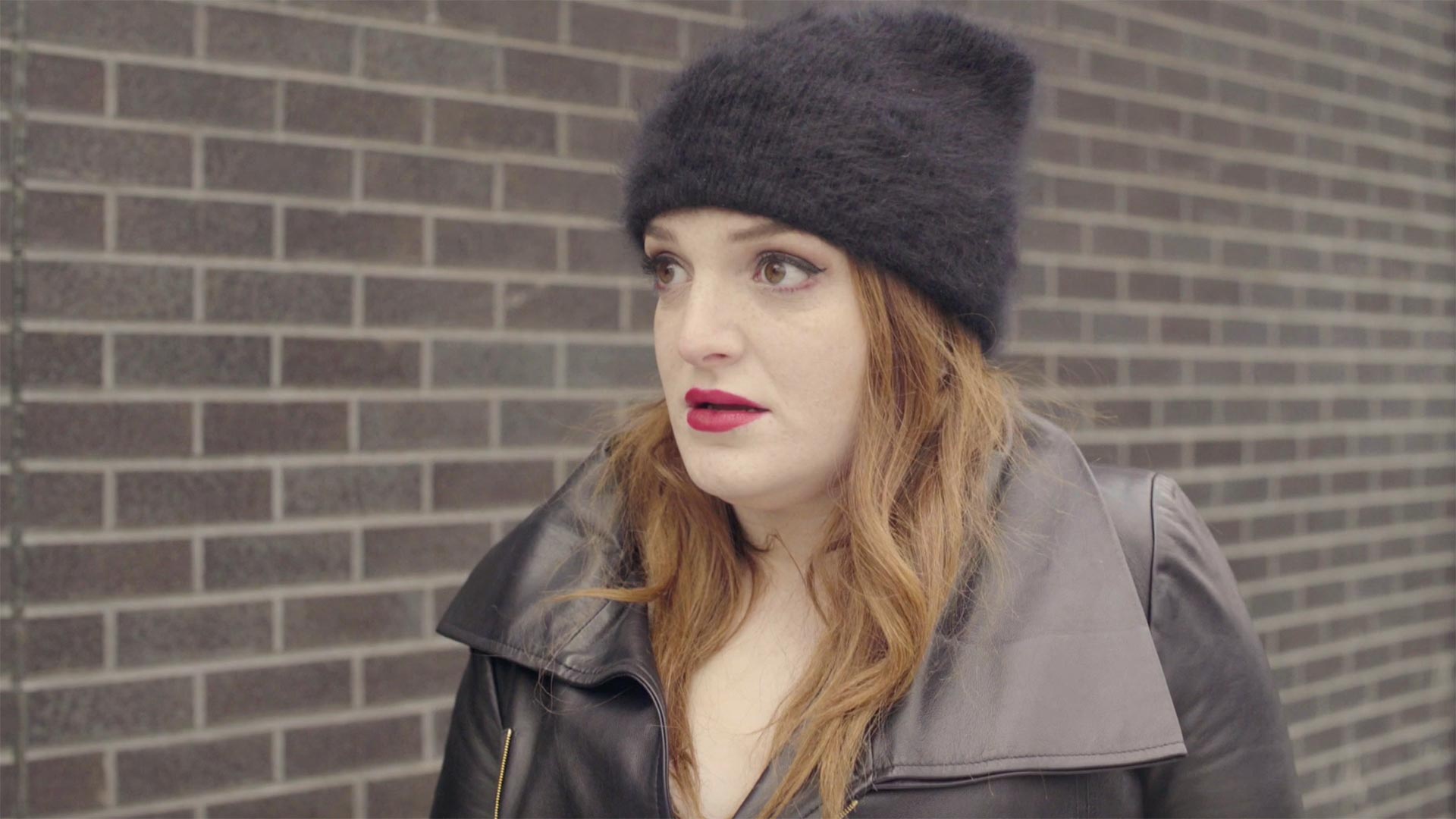 IFC: How would you describe Ivy?
Jenny: Ivy is everything I love in a comedy character – she's tenacious, she's confident, she's sweet, she's a big wonderful weirdo.
IFC: How would Ivy's clientele describe her?
Jenny:  Open-minded, caring, excellent aim.
IFC: Why don't more small towns have local dungeons?
Jenny: How do you know they don't?
IFC: What are the pros and cons of joining a chain mega dungeon?
Jenny: You can use any of their locations but you'll always forget you have a membership and in a year you'll be like "jeez why won't they let me just cancel?"
IFC: Mouths are gross! Why is that?
Jenny: If you had never seen a mouth before and I was like "it's a wet flesh cave with sharp parts that lives in your face", it would sound like Cronenberg-ian body horror. All body parts are horrifying. I'm kind of rooting for the singularity, I'd feel way better if I was just a consciousness in a cloud.
See the whole season of Neurotica right now on IFC's Comedy Crib.
We know what you're thinking: "Why on Earth would anyone want to reanimate the decade that gave us Haddaway, Los Del Rio, and Smash Mouth, not to mention Crystal Pepsi?"
Thoughts like those are normal. After all, we tend to remember lasting psychological trauma more vividly than fleeting joy. But if you dig deep, you'll rediscover that the '90s gave us so much to fondly revisit. Consider the four pillars of true '90s culture.
Boy Bands
We all pretended to hate them, but watch us come alive at a karaoke bar when "I Want It That Way" comes on. Arguably more influential than Brit Pop and Grunge put together, because hello – Justin Timberlake. He's a legitimate cultural gem.
Man-Child Movies
Adam Sandler is just behind The Simpsons in terms of his influence on humor. Somehow his man-child schtick didn't get old until the aughts, and his success in that arena ushered in a wave of other man-child movies from fellow '90s comedians. RIP Chris Farley (and WTF Rob Schneider).
Teen Angst
In horror, dramas, comedies, and everything in between: Troubled teens! Getting into trouble! Who couldn't relate to their First World problems, plaid flannels, and lose grasp of the internet?
Mainstream Nihilism
From the Coen Bros to Fincher to Tarantino, filmmakers on the verge of explosive popularity seemed interested in one thing: mind f*cking their audiences by putting characters in situations (and plot lines) beyond anyone's control.
Feeling better about that walk down memory lane? Good. Enjoy the revival.
And revisit some important '90s classics all this weekend during IFC's '90s Marathon. Check out the full schedule here.
In this crazy digital age, sometimes all we really want is to reach out and touch something. Maybe that's why so many of us are still gung-ho about owning stuff on DVD. It's tangible. It's real. It's tech from a bygone era that still feels relevant, yet also kitschy and retro. It's basically vinyl for people born after 1990.
Inevitably we all have that friend whose love of the disc is so absolutely repellent that he makes the technology less appealing. "The resolution, man. The colors. You can't get latitude like that on a download." Go to hell, Tim.
Yes, Tim sucks, and you don't want to be like Tim, but maybe he's onto something and DVD is still the future. Here are some benefits that go beyond touch.
It's Decor and Decorum
With DVDs and a handsome bookshelf you can show off your great taste in film and television without showing off your search history. Good for first dates, dinner parties, family reunions, etc.
Forget Public Wifi
Warm up that optical drive. No more awkwardly streaming episodes on shady free wifi!
Inter-not
Internet service goes down. It happens all the time. It could happen right now. Then what? Without a DVD on hand you'll be forced to make eye contact with your friends and family. Or worse – conversation.
Self Defense
You can't throw a download like a ninja star. Think about it.
If you'd like to experience the benefits DVD ownership yourself, Portlandia Season 7 is now available on DVD and Blue-Ray.
Another Comic-Con International is in the can, and multiple nerdgasms were had by all – not least of which were about the Stan Against Evil roundtable discussion. Dana, Janet and John dropped a whole lotta information on what's to come in Season 2 and what it's like to get covered in buckets of demon goo. Here are the highlights.
That's a wrap! 2:28 AM in a muddy in cemetery in GA a superlative cast & crew wrapped season 2 of Stan Against Evil. Thanks all!!! pic.twitter.com/HAFsJUl4AI

— Dana Gould (@danagould) July 1, 2017
Premiere Date!
Season 2 hits the air November 1 and picks up right where things left off. Consider this your chance to seamlessly continue your Halloween binge.
Character Deets!
Most people know that Evie was written especially for Janet, but did you know that Stan is based on Dana Gould's dad? It's true. But that's where the homage ends, because McGinley was taken off the leash to really build a unique character.
Happy Accidents!
Improv is apparently everything, because according to Gould the funniest material happens on the fly. We bet the writers are totally cool with it.
Exposed Roots!
If Stan fans are also into Twin Peaks and Doctor Who, that's no accident. Both of those cult classic genre benders were front of mind when Stan was being developed.
Trailer Treasure!
Yep. A new trailer dropped. Feast your eyes.
Catch up on Stan Against Evil's first season on the IFC app before it returns November 1st on IFC.
Jared Warner, Nick Ciavarella, and Tim Dean were once a part of Murderfist, a group of comedy writers, actors, producers, parents, and reluctant adults. Together with InstaMiniSeries's Nikki Borges, they're making their IFC Comedy Crib debut with the refreshingly-honest and joyfully-hilarious Commuters. The webseries follows thirtysomethings Harris and Olivia as they brave the waters of true adulthood, and it's right on point.
Jared, Nick, Nikki and Tim were kind enough to answer a few questions about Commuters for us. Here's a snippet of that conversation…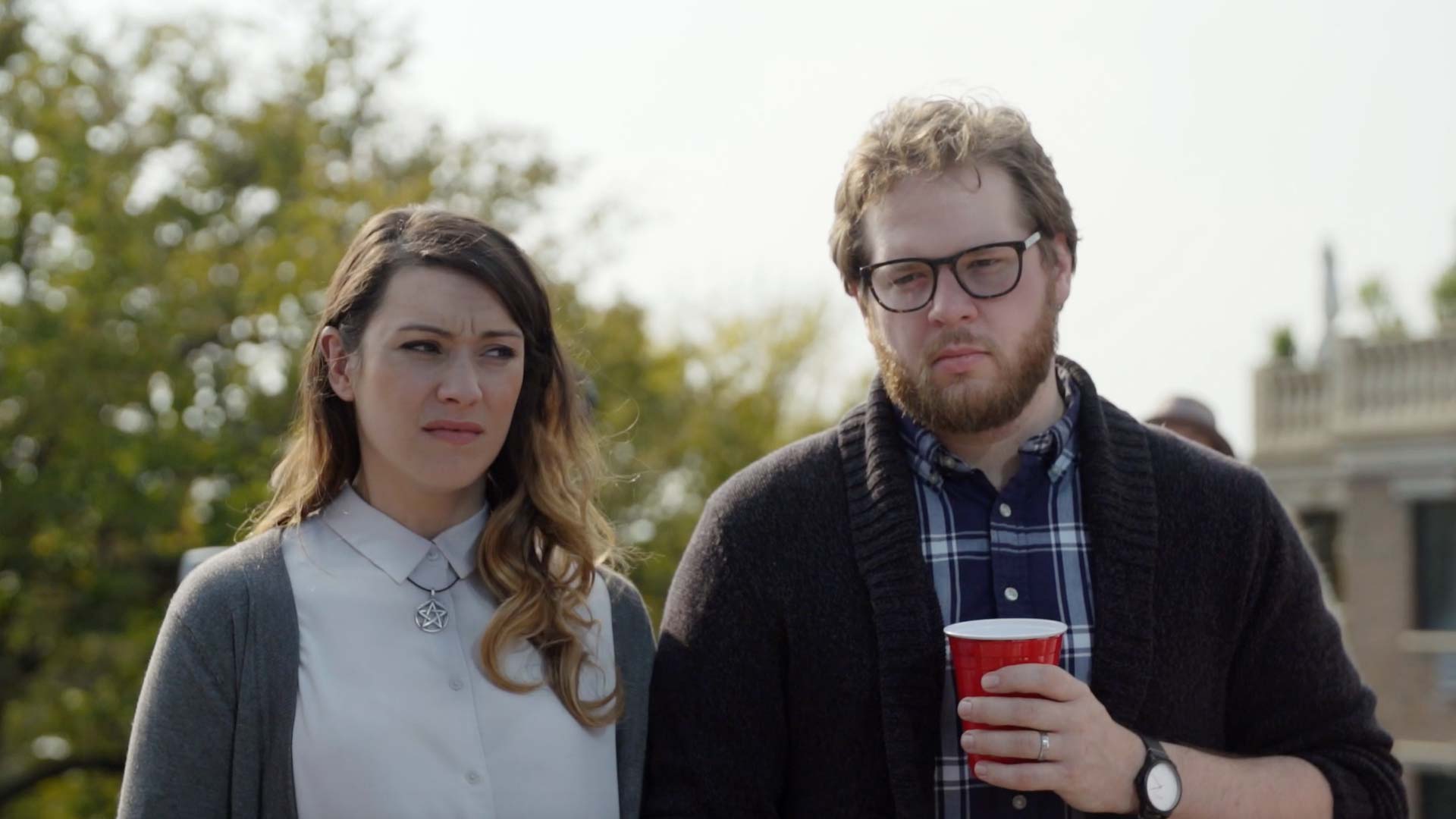 IFC: How would you describe Commuters to a fancy network executive you met in an elevator?
Nick: Two 30-somethings leave the Brooklyn life behind, and move to the New Jersey suburbs in a forced attempt to "grow up." But they soon find out they've got a long way to go to get to where they want to be.
IFC: How would you describe Commuters to a drunk friend of a friend you met in a bar?
Jared: It's a show about how f*cking stupid people who think they are smart can be.
IFC: What's your origin story? When did you all meet and how long have you been working together?
Jared: Nick, Tim, and I were all in the sketch group Murderfist since, what, like 2004? God. Anyway, Tim and Nick left the group to pursue other frivolous things, like children and careers, but we all enjoyed writing together and kept at it. We were always more interested in storytelling than sketch comedy lends itself to, which led to our webseries Jared Posts A Personal. That was a show about being in your 20s and embracing the chaos of being young in the city. Commuters is the counterpoint, i guess. Our director Adam worked at Borders (~THE PAST!!~) with Tim, came out to a Murderfist show once, and we've kept him imprisoned ever since.
IFC: What was the genesis of Commuters?
Tim: Jared had an idea for a series about the more realistic, less romantic aspects of being in a serious relationship.  I moved out of the city to the suburbs and Nick got engaged out in LA.   We sort of combined all of those facets and Commuters was the end result.
IFC: How would Harris describe Olivia?
Jared: Olivia is the smartest, coolest, hottest person in the world, and Harris can't believe he gets to be with her, even though she does overreact to everything and has no chill. Like seriously, ease up. It doesn't always have to be 'a thing.'
IFC: How would Olivia describe Harris?
Nikki:  Harris is smart, confident with a dry sense of humor but he's also kind of a major chicken shit…. Kind of like if Han Solo and Barney Rubble had a baby.
IFC: Why do you think the world is ready for this series?
Nikki:  I think this is the most accurate portrayal of what a modern relationship looks like. Expectations for what your life is 'supposed to look like' are confusing and often a let down but when you're married to your best friend, it's going to be ok because you will always find a way to make each other laugh.
IFC: Is the exciting life of NYC twentysomethings a sweet dream from which we all must awake, or is it a nightmare that we don't realize is happening until it's over?
Tim: Now that i've spent time living in the suburbs, helping to raise a two year old, y'all city folk have no fucking clue how great you've got it.
Nikki: I think of it similar to how I think about college. There's a time and age for it to be glorious but no one wants to hang out with that 7th year senior. Luckily, NYC is so multifaceted that you can still have an exciting life here but it doesn't have to be just what the twentysomethings are doing (thank god).
Jared: New York City is a garbage fire.
See the whole season of Commuters right now on IFC's Comedy Crib.
Mansplaining is when a man takes it upon himself to explain something to a woman that she already knows. It happens a lot, but it's not going to happen here. Ladies, go ahead and skip to the end of this post to watch a free episode of IFC's latest addition, Baroness von Sketch Show.
However, if you're a man, you might actually benefit from a good mansplanation. So take a knee, lean in, and absorb the following wisdom.
No Dicks
Baroness von Sketch Show is made entirely by women, therefore this show isn't focused on men. Can you believe it? I know what you're thinking: how will we know when to laugh if the jokes aren't viewed through the dusty lens of the patriarchy? Where are the thinly veiled penis jokes? Am I a bad person? In order: you will, nowhere, and yes.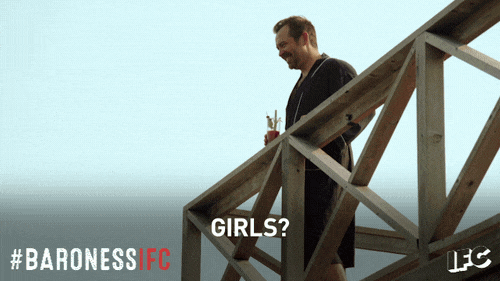 Huge Balls
Did you know that there's more to life than poop jokes, sex jokes, body part jokes? I mean, those things are all really good things, natch, and totally edgy. But Baroness von Sketch Show does something even edgier. It holds up a brutal mirror to our everyday life. This is a bulls**t world we made, fellas.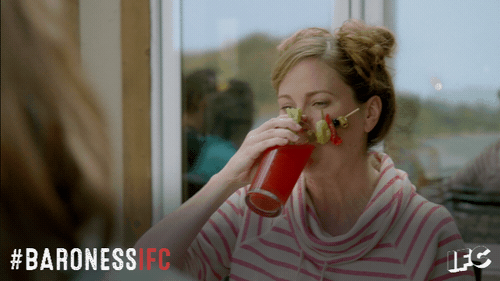 Oh Canada
After you watch the Canadian powerhouses of Baroness von Sketch Show and think to yourself "Dear god, this is so real" and "I've gotta talk about this," do yourself a favor and think a-boot your options: Refrain from sharing your sage wisdom with any woman anywhere (believe us, she gets it). Instead, tell a fellow bro and get the mansplaining out of your system while also spreading the word about a great show.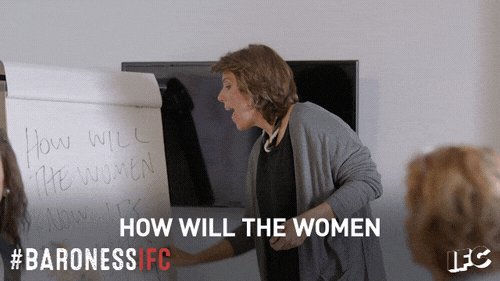 Dudes, that's the deal.
Women, start reading again here:
Check out the preview episode of Baroness von Sketch Show below.

And watch Wednesdays at 11P or On Demand.
A brain can only take so much.
Every five minutes, all day, every day, ludicrously stressful headlines push our mental limits as we struggle to adapt to a reality that seems increasingly less real. What's a mind to do when simple denial just isn't good enough anymore?
Radical suggestion: repeal and replace. And by that we mean take all the bad news that keeps you up at night, press pause, and substitute it with some genuine (not nervous, for a change) laughter. Here are some of the issues on our mind.
Gender Inequality
Feminist bookstore owners by day, still feminist bookstore owners by night, Toni and Candace show the male gaze who's boss. Learn about their origin story (SPOILER: there's an epic dance battle) and see what happens when their own brand of empowerment gets out of hand.
Healthcare
From Candace's heart attack to the rise of the rawvolution, this Portlandia episode proves that healthcare is vital.
Peaceful Protests
Too many online petitions, too little time? Get WOKE with Fred and Carrie when they learn how to protest.
What Could Have Been
Can't say the name "Clinton" without bursting into tears? Documentary Now!'s masterfully political "The Bunker" sheds a cozy new light on the house that Bill and Hill built. Just pretend you don't know how the story really ends.

Fake News
A healthy way to break the high-drama news cycle is to switch over to "Dronez", which has all the thrills of ubiquitous adventure journalism without any of the customary depression.
The more you watch, the better you feel. So get started on past episodes of Documentary Now! and Portlandia right now at IFC.com and the IFC app.