10 Things You Didn't Know About Footloose
Get on the dance floor with Footloose during IFC's '80s Weekend.
Posted by Amber Petty on
Photo Credit: Paramount Pictures/Everett Collection
The 1984 classic Footloose gave us a tale of disgruntled teenagers, a Kenny Loggins powerhouse hit and kicked off the Six Degrees of Kevin Bacon game. We all remember Bacon's moves and the soundtrack, rife with karaoke power ballads, but as you tune in to Footloose during IFC's '80s Weekend, here's a few fun things you might not have known.
1. It Was Based on a True Story.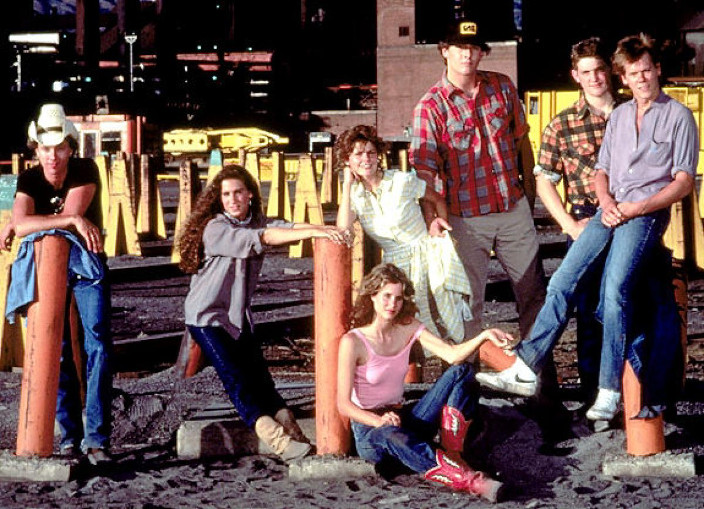 Paramount Pictures
Footloose's Bomont is loosely based on Elmore City, a town in Oklahoma known for the saying "If the South is the Bible belt, then we are the buckle." Dancing really was outlawed, until the juniors at the local high school asked to allow dancing at their prom. Kevin Bacon's character Ren McCormack was based on Leonard Coffee and Rex Kennedy, leaders in the pro-dance movement. Though they were probably less dreamy and "footloose."
---
2. The Real Town Reverend Also Hated Dancing.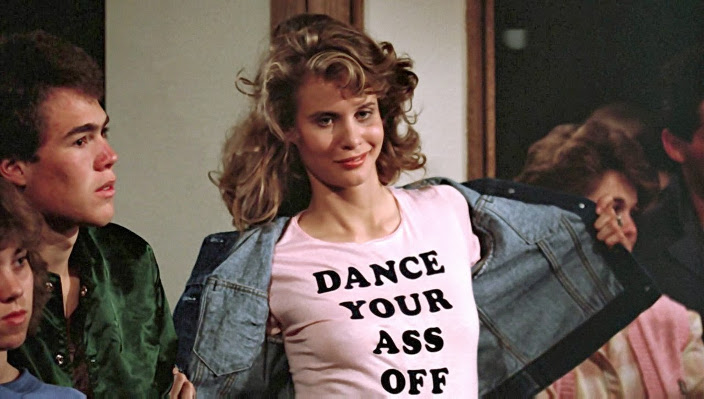 Paramount Pictures
Though the high schoolers were very polite in their request, they were met with some stern disapproval. The town reverend F.R. Johnson said "No good has ever come from a dance," and that it would cause a "surge in pregnancies at the school." One citizen was fearful "because when boys and girls breathe in each other's ears, that's the next step." Whatever dance that involves heavy breathing into your partner's ears should stay outlawed.
---
3. Footloose and Fame have a connection.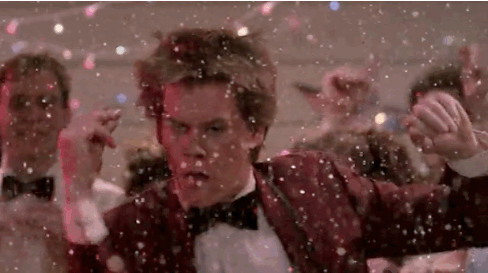 Paramount Pictures
Dean Pitchford wrote the lyrics to Fame and won an Oscar for his efforts. When Pitchford heard the story of Elmore, he knew he had to do bring it to the big screen. The fact that he only wrote lyrics and had never written a screenplay was no impediment. He even traveled to Elmore to get the feel of the locals, which was easy once he found the town. It was so small, he actually drove through it without realizing he'd passed it until he got to a "You're Now Leaving Elmore" sign.
---
4. The Tractor Chicken Scene Was Pure Fiction.

Paramount Pictures
Generally, residents of Elmore found the movie to be fairly accurate, though with a little Hollywood exaggeration. When asked if they ever played chicken with tractors Mary Ann Temple-Lee, the inspiration for Ariel, said "You've got to be kidding. Our dads would've killed us. The tractors are like $100,000 and a major part of the family income!" The scene is less fun knowing that $200,000 of equipment and a poor farmers livelihood are being thrown away for an overblown penis measuring contest.
---
5. Tom Cruise Almost Played Ren.

Warner Bros.
Tom's famouse underwear dance scene scored him consideration for the Footloose lead. But Kevin Bacon can thank All the Right Moves for helping him score the role of Ren, since Cruise had to pass on Footloose to film the football flick.
---
6. Kevin Bacon had four dance doubles.

Paramount Pictures
Bacon told People that he was "furious" about having gymnastics and dance doubles perform the tricky flips and other moves during his famous dance sequence. While most of the moves are pure Bacon, the actor remembers, "I had a stunt double, a dance double and two gymnastics doubles. There were five of us in the f—ing outfit, and I felt horrible."
---
7. It Spawned a Successful Broadway Musical.


Richard Rodgers Theater
Footloose opened on Broadway in 1998 and ran for two years, with many national tours and UK productions. Dean Pitchford wrote the book and lyrics of the show which featured all the pop hits of the soundtrack with a few originals. If you're dying to see Footloose on stage, you don't need to go to Broadway — it's in the top 20 most produced high school musicals. So, run down to your local school to watch two teenagers awkwardly sing "Almost Paradise."
---
8. Chris Penn Really Couldn't Dance.
The montage where Ren teaches Willard Hewitt (Chris Penn) to dance was added because Chris Penn really, as the Genesis song goes, could not dance at all. Penn had such a hard time, the crew started to describe dance moves in wrestling terms. Being a former wrestler, he eventually caught on.
---
9. The Parents Were Barely Older than the Kids.

Paramount Pictures
Dianne Wiest and John Lithgow play Ariel's extremely strict, old-fashioned parents. In reality, Dianne Wiest was only nine years older than Ariel (Lori Singer) at the time and John Lithgow was 12 years older. Somehow it's not hard to imagine a 12-year-old Lithgow as a pretty intimidating figure, so it all works out.
---
10. Daryl Hannah Almost Played Ariel.

Touchstone Pictures
Jennifer Jason Leigh, Melanie Griffith, Rosanna Arquette, Meg Ryan and pretty much every other actress in Hollywood during the '80s were considered for the role of Ariel. Daryl Hannah was offered the part, but turned it down to star opposite Tom Hanks in Splash. In hindsight it's pretty odd that she turned down the part that shares a name with a mermaid to play a mermaid.