Hollywood, It's Time to Retire the 'Loveable Misogynist' Movie Hero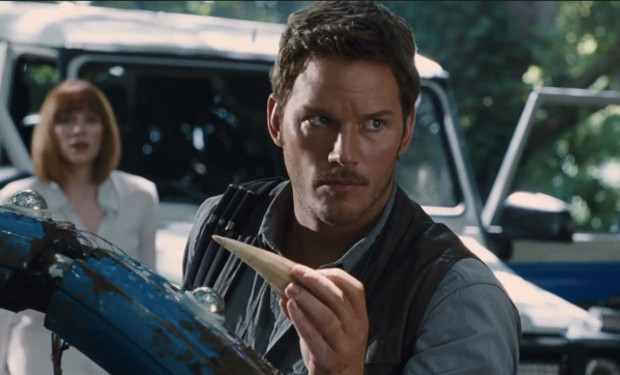 Posted by Lindsay Ellis on
Of all the big budget franchise films that have come out this summer, the most productive discussions around the representation of women have come not from Avengers: Age of Ultron, not from Jurassic World, but, shockingly, from Mad Max: Fury Road. And before we get into why, I just want to say: Thank God.
Every now and then we need a movie to come along to remind us why we love movies in the first place, but I did not expect Mad Max: Fury Road to be that shot in the arm for me. Disengage from the intellectualizing for a moment; isn't it nice that a movie came out, and people from all different walks of life loved it? Men, women, filmmakers, casual filmgoers, birds, bees, capybaras — just positivity all around with relatively little baggage. It's just nice to know that can still happen, you know?
Okay, so with that out of the way, we're going to intellectualize some stuff, so hunker down.
I love Mad Max. The character, that is, and yes I mean the version as portrayed by too-pure-for-this-world precious cinnamon roll Tom Hardy. This version of Max Rockatansky was a game- changer, a turning point, and it's not so much because of what he does do in the film (tortured gun-toting loners like Max are common) but what he doesn't do. And the most important thing Max doesn't do in Mad Max: Fury Road is be a dick to women.
This is remarkable because Max spends almost his entire movie surrounded by women. While there is some debate as to who is the protagonist of the piece, Max is the main character as the audience views the story through his lens, the Nick Carraway to Furiosa's Jay Gatsby. So in a movie with a male lead, it's an extreme rarity to see a supporting cast that's even half female, let alone mostly female. And the most revolutionary element in Fury Road isn't necessarily the quantity of female characters (though that is certainly extremely noteworthy, considering the relative paucity in most other movies that aren't romantic comedies), but that gender doesn't inform character interaction. Max doesn't alter his language or actions when he's interacting with any of the women. He doesn't need to remark on girls doing non-girl things like shooting or punching, he doesn't need to second guess anyone's abilities and his ego isn't bruised when Furiosa is his better at certain skillsets. Here's a male lead who isn't driven by insecurity about his masculinity.
Why is that so rare?
The release of Jurassic World several weeks later, and the subsequent eye-rolling at the dull, played-out Beavis and Butt-head-level way that Chris Pratt's character treated his female co-lead was placed into even more stark contrast by how people embraced Hardy's Max. Loveable wink-wink, nudge-nudge misogyny in your male lead isn't a problem unto itself. The problem is sheer volume. It seems like with tentpoles and franchise properties that aren't aimed at children, the lovable misogynist is a handy stock character if you want your protagonist to be flawed but relatable. After all, if the Hollywood bro-club presumes the audience doesn't respect women, why the hell should your protagonist?
These things seem to come and go in waves, but it's nothing new.
In the original King Kong, Ann Darrow's love interest Jack Driscoll will not shut the hell up about what a mischievous troublesome woman-y womanthing she is. Ann even at one point taps him affectionately on the shoulder and says the line, "But Jack, you hate women!" This was practically a staple in comedies starring John Wayne. Here he is in Donovan's Reef, congratulating his leading lady on her "mean Irish temper" before a good spanking.
Romance!
And, uh, well, here's the poster for McLintock!.
Loveable misogyny was always an element to varying extents in the James Bond franchise — here is a beautifully illustrative clip from Goldfinger:
The Lovable Misogynist got a big revival in the '80s — Bill Murray's Venkman in Ghostbusters is a snarky womanizer, Indiana Jones doesn't "like fast women" and even Han Solo to a lesser extent is constantly belittling his love interest (though in fairness to when he dismissively spits the word "princess," Leia is quite literally a princess) and on and on and on. The go-to method for showing an initial antipathy between romantic leads is to have the dude say sexist crap that skirts the edge of what's acceptable for the day. Sexist, sure, but relatable, amirite fellas? And we, the audience, lose track of the times that a female character either comes back with some whip-smart remark, or has to amp up the grrrrl power so she can prove herself to the boys, or just stays uncomfortably quiet like most of us do in the real world.
In recent years, protagonists in franchise properties skew younger, and even if the men aren't actively shitty or dismissive to women in their narratives, they do tend to objectify women, and be rewarded with sex at the end of their journey. One of my personal favorite examples of an exposed nerve of male insecurity personified is Sam Witwicky (Shia LaBeouf) from the first three Transformers films.
I particularly love the title of that clip.
Then of course there is Cade Yaeger (yep, that's his name!), Mark Wahlberg's character in the fourth Transformers movie, who spends the entire film wrestling for control over his daughter with her new boyfriend, an Irish(?) racecar driver who is creepily proud of the legal loophole that allows him to avoid statutory rape charges in the great state of Texas.
Tony Stark in Iron Man and Peter Quill in Guardians of the Galaxy are more overt examples of the lovable misogynist — guys who don't respect women (or remember their names after sleeping with them), but hey, they're bros, y'know? The kind of guys you want to get a beer with. Part of Tony's arc in his first movie is learning not to objectify women. He still makes the occasional sexist jab, but hey, at least he's not man-slutting it across Malibu anymore. Peter Quill doesn't even make it that far — his general disrespect towards women and his come-ons to Gamora are dropped about halfway through the film and never really build to anything. And it's not like it's just Quill who's disrespectful to Gamora (let's not get started on Drax calling her a "green- skinned whore.") We see more of the same with Pratt's character in Jurassic World, where once again he plays a tells-it-like-it-is, I-didn't-go-to-no-fancy-school leveled-up Andy Dwyer shot through a shitty-to-women filter. "Burt Macklin: Lovable Misogynist."
It is a little bit surprising that Chris Pratt has made this a part of his "brand" in such a way, considering it is Parks and Recreation to which he owes his fame. Through seven seasons of the NBC sitcom, Pratt's character Andy supports his wife and values her intelligence and advice, supports all of his co-workers equally, and respects his boss, Leslie. Despite his immaturity, and even how initially terrible he is in his relationship with Anne, he rarely if ever exhibits even benign sexism. Hell, he takes a women's studies class (which Ron Swanson pays for, no less) and never thinks twice about it. So when Pratt made the jump from television to film, not much changed about his onscreen persona, except in the way his characters view and treat women — a karaoke version of early 80's Harrison Ford. I'm only disappointed because I believe in you, Chris Pratt. We all believe in you, you beautiful boob.
Lovable misogyny rarely furthers a narrative or builds interesting characters; it's just there because it's normalized. And, again, this is not an issue of volume, it's an issue of the pervasiveness for that being the go-to Thing when you want to give your male lead a character arc. It usually doesn't add anything (I'm looking at you, Age of Ultron "prima nocta" joke that everyone hated), it's just set dressing that's placed there for no reason other than the assumption that the drooling caveman audience will get confused at its absence. It's 2015, it's not weird for women to have jobs and fix cars and punch faces anymore, move on!
A male protagonist need not be some flavor of lovable misogynist in order to be relatable. Audiences don't start walking into walls, confused, when the male lead fails to make snide remarks about how girls don't know how to punch faces (it's "character development," see). Here's the thing so many defenders of the gender dynamic shown in Jurassic World are missing — people aren't offended because of a kneejerk reaction to sexism, people are offended because that dynamic is just so tired.
Because here's what we've learned in the month since Mad Max: Fury Road was released: nobody feels cheated by the omission of "relatably sexist" characters. Nobody found that they couldn't relate to the narrative because more facetime goes to female characters than male characters. Outside of certain extremist jokes of human beings who are by now little more than a punchline, "too many women" is not a criticism that we've heard from its (still predominately male) audience. When your characters don't make gender roles a Thing, the audience won't, either.
Not one single variation on "Pretty good… for a girl."
My point, Hollywood, is that you don't have the garbage excuse of "this is what audiences expect" anymore, because it is demonstrably untrue. And if ever there was some bullshit excuse about relatability and gender relations in terms of how we portray male protagonists, the current iteration of Max Rockatansky has shattered it like Valyrian steel through a White Walker. Praise Jesus, hallelujah, and it is time to move on.
Lindsay is a writer, critic and vlogger (on YouTube), and co-hosts the book review show "Booze Your Own Adventure." If you don't mind your timeline flooded with tweets about old cartoons, robots, Michael Bay and photos of Tom Hardy petting dogs, follow her on Twitter.
More by Lindsay Ellis: 
Why Jurassic World Doesn't Deserve Claire Dearing (Or Her High Heels)