10 lines that made us love Tobias Funke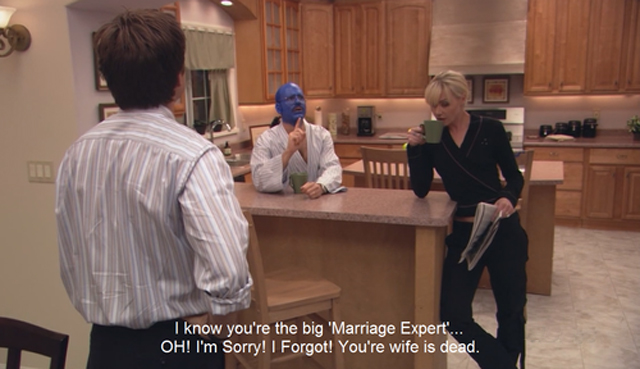 Posted by Megan Vick on
Tobias Funke is the world's most famous never-nude, but it is his too-good-to-be-true Fruedian Slips and repressed homosexuality that make him the most quotable character on "Arrested Development." In anticipation of the Season 4 premiere, and the inevitable gay innuendo, here is a list of Tobias Funke's best lines.
---
10. "Where the F*** are my hard boiled eggs?"

Tobias explains that it's always important to express your feelings, because they'll come out in unexpected ways – like losing your temper over hard boiled eggs. Cue the Charlie Brown music.
---
9. "I guess you could say I'm buy-curious!"
---
8. "Do these effectively hide my thunder?"
---
7. "OH MY GOD WE'RE HAVING A FIRE…sale."

As a professional "acteur" Tobias always puts forth his dramatic best, even if it usually ends up leading to complete disaster.
---
6. "Oh man, I can just taste those meaty leading man parts in my mouth."

Would it be better if he said leading man roles? Probably not. Oh Tobias, just admit it. We'll still love you.