Watch Chapter 30 of R. Kelly's Trapped in the Closet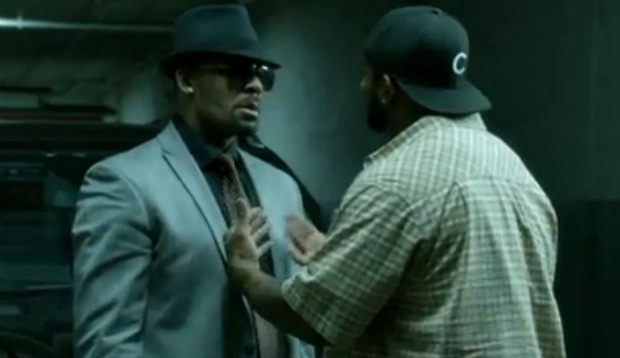 Posted by Melissa Locker on
Whether you celebrate Christmas, Hanukkah, Kwanza or nothing at all, you'll appreciate this gift: Each day this week we are unrolling a new chapter of Trapped in the Closet for you to stream online. If you need to catch up on all the adventures of Sylvester, Twan, Cathy, Rufus, Rudolph, Rosie the Nosy Neighbor and Pimp Lucius, Head here where Chapters 1-23 live online.
It's not entirely clear exactly what Sylvester does for a living in R. Kelly's Trapped in the Closet, but it's clear he's very successful at whatever it is he does. So when he has a big deal going down, he definitely doesn't want his brother-in-law, Twan, ruining it if something happens to set his temper off. But Sylvester is a good friend and he knows that Twan has his back. So even when Twan shows up for a business meeting packing heat, Sylvester doesn't send him home, he just confiscates his gun for a while. Watch Chapter 30 of Trapped in the Closet now:
video player loading
.
.
.
Want the latest news from IFC? Like us on Facebook and follow us on Twitter @ifctv.