Spend Christmas Eve Trapped in the Closet with R. Kelly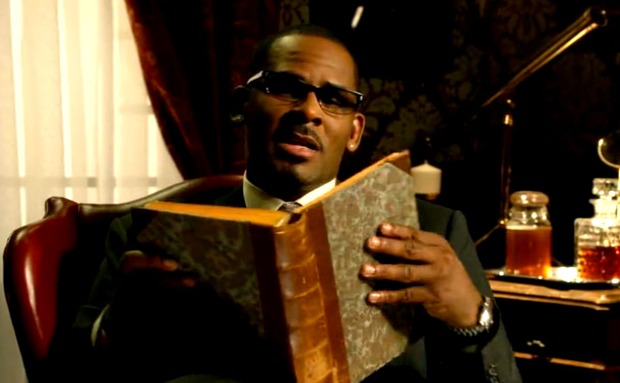 Posted by Melissa Locker on
Twas the night before Christmas when all through the house, the sound of Twan's shouts rang out. Or was it Big Man? Or Cathy? Or Rosie the Nosy Neighbor? Join us in starting a new tradition this Christmas Eve and spend the night Trapped in the Closet.
While some families like to leave cookies out to give Santa a little treat while he makes his gift-giving rounds, we know what jolly old Saint Nick really wants to see in the middle of his big night: A Trapped in the Closet marathon. Now if you aren't sure that Santa Claus is a Trapped fan, we have one question for you: Where do you think old Kris Kringle got that "Ho ho ho" from? No one laughs like, but Pimp Lucius sure says it a lot. Oh shit, did we just blow your mind? Regardless, starting at 8/7c on Christmas Eve we're showing back-to-back episodes of R. Kelly's hip hopera Trapped in the Closet. Guess who's not getting coal in their stocking this year? That's right, us.
Want the latest news from IFC? Like us on Facebook and follow us on Twitter @ifctv.
The Trapped in the Closet marathon starts at 8/7c