Watch Chapter 28 of R. Kelly's Trapped in the Closet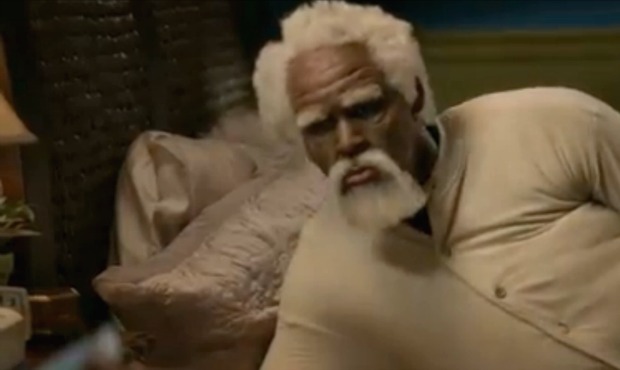 Posted by Melissa Locker on
There's nothing quite like seeing R. Kelly in his underwear. Sure he's made up as Randolph, Rosie the Nosy Neighbor's husband, and the underwear in question are in fact long underwear more suitable to sitting around the campfire with a can of beans than a slick R. Kelly music video, but sometimes you just have to make due with the materials at hand.
As you know, a highly-anticipated new installment of R. Kelly's hip hopera Trapped in the Closet premiered on IFC last Friday. For your repeat viewing pleasure, each day this week and next we are unrolling a new chapter of Trapped in the Closet for you to stream online. If you need to catch up on all the adventures of Sylvester, Twan, Cathy, Rufus, Rudolph, Rosie the Nosy Neighbor and Pimp Lucius, Head here where Chapters 1-23 live online.)
Watch Chapter 28 of Trapped in the Closet, when Randolph can't sleep because something Rosie said is weighing heavily on his mind:
video player loading
.
.
.
Want the latest news from IFC? Like us on Facebook and follow us on Twitter @ifctv.