Watch Chapter 25 of R. Kelly's Trapped in the Closet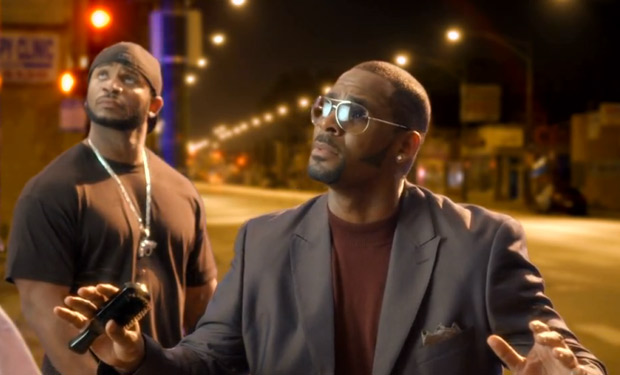 Posted by Melissa Locker on
It's funny how something so simple as a man sleeping with a married woman and hiding himself in the closet when her husband comes home, can turn into something so complex and tangled and magical as R. Kelly's Trapped in the Closet. Of course, the woman Kelly's character, Sylvester, was sleeping with turned out to be a pastor's wife and we soon find out that the pastor himself is cheating, but with a man. So maybe it wasn't so simple after all and we shouldn't be surprised as Kellz hip hopera quickly got more and more bizarre, before eventually leading to midget love and a mysterious package and Rufus in the hospital. But then there was a five year hiatus and what happened next and what was in the package and why Rufus was in the hospital were all left to our imaginations. Did you miss the phenomenon? No problem: Catch up on Chapters 1-23 right here.
Luckily, R. Kelly saved us from our long national nightmare and last Friday, the saga of Trapped in the Closet continued on IFC. Now each day this week we are unveiling one new chapter of Trapped in the Closet for your repeat viewing pleasure. Today, we have Chapter 25, in which God speaks to Pimp Lucius and Sylvester encourages him to call his mother:
video player loading
.
.
.
Want the latest news from IFC? Like us on Facebook and follow us on Twitter @ifctv.