Watch Chapter 24 of R. Kelly's Trapped in the Closet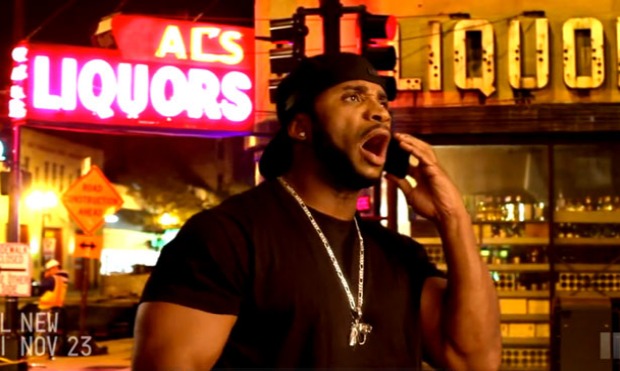 Posted by Melissa Locker on
R. Kelly's Trapped in the Closet is back! Last Friday we rolled our turkey stuffed stomachs over the to television set to watch the triumphant return of R. Kelly's intense, complex, Beretta swinging hip hopera right here on IFC. Now, for your repeat viewing pleasure, each day this week and next we are unrolling a new chapter of Trapped in the Closet on this very website, starting today with Chapter 24. Need to catch up on all the adventures of Sylvester, Twan, Cathy, Rufus, Brigid, and Pimp Lucius? Head here where Chapters 1-23 live online.)
In Chapter 24, we find Twan and Sylvester in a barbershop discussing the mysterious phone calls that they both received.
Sylvester is a little suspicious, but Twan just wants to get paid. Although, no one wants to get paid as much as Pimp Lucius does, especially when he suspects one of his women is stealing from him.
Sylvester isn't interested in having a highschool class reunion with Pimp Lucius. And when Twan and Pimp Lucius comes to words, things get a little wacky.
Watch Chapter 24 now and be sure to come back tomorrow for the next installment of Trapped in the Closet:
video player loading
.
.
.
Want the latest news from IFC? Like us on Facebook and follow us on Twitter @ifctv.