R. Kelly is back as Pimp Lucius in Trapped in the Closet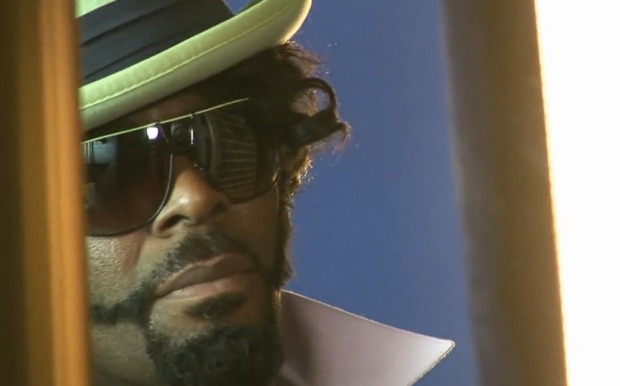 Posted by Melissa Locker on
We know you are already excited for the return of R. Kelly's hip hopera Trapped in the Closet on Friday, November 23 at 9/8c, but do you want to get even more excited? Pimp Lucius is coming back. Yep, everyone's favorite pimp will be talking about "Who, when and where got what? The p-p-p-package!" throughout the next installment of Trapped in the Closet, which airs exclusively on IFC. "Let's go get this mmm… mmm… money!"
But what did you expect? Of course, Lucius is back because, as you all know, pimping is for life, and nothing can stop the pimping, not even when you go to church and the choir starts singing at you and the Reverend James Moseley tries to convince you to stop pimping. Not even that come to Jesus moment will stop the pimping. When we last saw Lucius, in Chapter 22, he was bragging about a ho over the phone to his companion Bishop Craig. But his conversation was interrupted by a phone call from some "bitch", who tells him that Pastor Rufus has The Package. That's right, Rufus has The Package and Lucius knows it. So what will he do? You have to tune in to Trapped in the Closet as the saga continues.
For now, watch this behind-the-scenes footage straight from the set of Trapped in the Closet:
video player loading
.
.
.
Want the latest news from IFC? Like us on Facebook and follow us on Twitter @ifctv.
Trapped in the Closet returns to IFC on Friday, November 23 at 9/8c.