"Prometheus" video teases more from Idris Elba's Captain Janek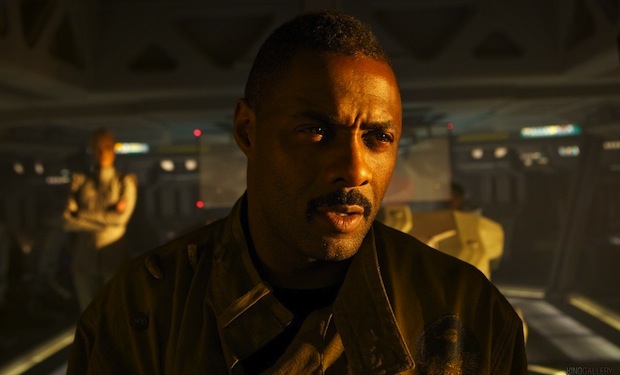 Posted by Terri Schwartz on
Have we seen the last of Idris Elba's "Prometheus" character Captain Janek? A new video has thrown his fate in that movie into question.
The folks over at Hey U Guys got their hands on a new clip that shows Elba in character preparing for what looks like some sort of new mission. Since the video was released in anticipation of the Blu-ray and DVD release of "Prometheus," it seems safe to assume that it could just be a special feature or something. But considering how heavy handed the Ridley Scott film has been with its virals, it could also be proof that there's more of Captain Janek to come.
Janek met what seemed like a pretty definitive demise in "Prometheus," but if there's anything we've learned from science fiction movies it's that a character isn't dead unless you see him die — and even then that death isn't set in stone. The "Alien" series is notorious for bringing characters back to life, so what makes "Prometheus" any different? With a sequel on its way, we wouldn't be surprised if more than just Noomi Rapace's Elizabeth Shaw and Michael Fassbender's David were back for another go.
Of course, we could be reading way too much into this and this video could just be a special feature taking place before "Prometheus" that introduces Janek to fans. But what fun is "Prometheus" without a little speculation to make it go down smooth? We all thought the flick would be a prequel to "Alien," and look how that turned out.
"Prometheus" hits Blu-ray and DVD on October 8.
What's your take on this new video? Tell us in the comments section below or on Facebook and Twitter.